SubConn examples
Tried and tested technology in the Renewable Energy sector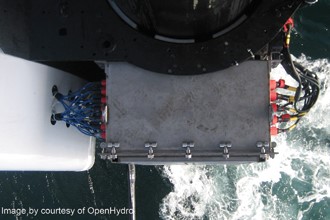 The relatively new renewable energy industry employs tried and tested SubConn® connectors
Renewable energy junction boxes for Open Hydro are designed for tough offshore conditions and use SubConn®
Renewable wave and tidal energy projects often involve more than one power generating device installed offshore, each collecting a certain amount of water movement power. The energy that is collected and transferred into electricity is controlled, measured and distributed in offshore subsea junction boxes. These junction boxes must be able to handle relatively high voltages, yet be sturdy and watertight in order to survive in the harsh offshore environment for several years. MacArtney can offer junction boxes made of SAF 2205 and fitted with PEEK (non-metallic) SubConn® connectors to assure zero-maintenance for a 25-years life span.
MacArtney has supplied a number of tailor-made junction boxes designed for various subsea purposes. From more simple models to vastly complex junction box systems. They are designed to be impervious to water and use SubConn® connectors for power and signal transfer.
SubConn® connectors play an important role in Ocean Science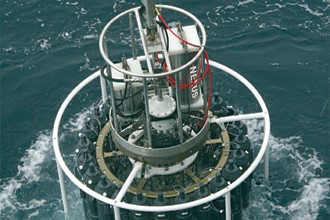 Many underwater systems used SubConn® connectors during the Galathea expedition
The MacArtney Group was chosen as a systems supplier to the high profile Galathea 3 Expedition funded by The Danish Expedition Foundation. One of the Danish Navy's largest Naval Vessels "Vædderen" was transformed into one of the world's best-equipped oceanographic research vessels and was the base for the 8-month expedition starting August 2006, bringing Danish and international scientists and researchers to all corners of the world.
A multitude of oceanographic sensors, underwater fibre optic telemetry systems, advanced launch and recovery systems, deck based computer control systems and sensors were integrated into one complete system package, designed to be the backbone of expedition's data acquisition system. SubConn connectors played an important role for many instruments and systems for the project, providing reliable power and data transfer.
FOCUS-2 vehicles rely on SubConn® for data and signal transfer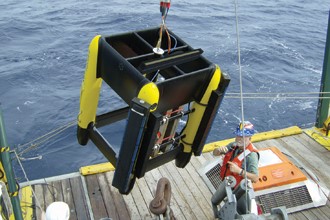 The most stable remotely operated towed vehicle, the FOCUS-2, uses SubConn® connectors for its power needs
A large number of SubConn® connectors provide power and telemetry transfer on the FOCUS-2 vehicle. The FOCUS-2 ROTV uses state of the art computer technology and fibre optic telemetry for vehicle and sensor communication providing high data capacity in a very small package.
The vehicle is towed by a small diameter low drag electro-optic cable that supplies the power and control data to the vehicle. The high volume of data, generated by the onboard instrumentation and sensors, is transmitted to the surface via a NEXUS based fibre optic multiplexer system. The FOCUS-2 can operate with a number of acoustic survey sensors and instruments simultaneously ensuring maximum usage of ship time.
Many ROVs worldwide use SubConn®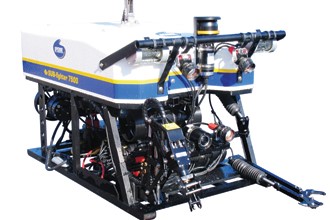 A number of remotely operated vehicles, or ROVs, use SubConn® connectors, including the SPERRE range
SubConn® connectors can provide power and signal transfer on the SPERRE range of Remotely Operated Vehicles. They are designed for IRM, light construction work, offshore observation and surveys.
SPERRE ROVs are robust and well-suited to operations in severe conditions and demanding environments. They are exceptionally stable and powerful and can be mobilised rapidly.
Each model is designed with different power and carrying capacities, from the compact SUB-fighter 4500 for electrical supplementary equipment to the large SUB models capable of carrying hydraulically actuated arms, tools and other electrical equipment.
SubConn® provides connections to NEXUS multiplexers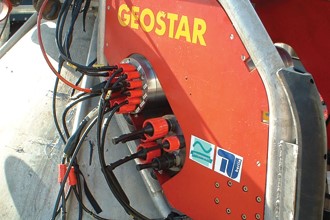 NEXUS multiplexers developed for the Geostar project used SubConn® for robust, reliable connections at depth
The Geostar project prompted further development of the NEXUS multiplexer. GEOSTAR is a European project launched to provide valuable data about life and conditions at the bottom of the Mediterranean Sea.
A robot craft stationed on the seafloor gathers a wide range of data from a host of sensors and measuring equipment. Years of data are expected to shed light on volcanic activity, changes in magnetism, deep water sea life and many other oceanographic environment factors.
NEXUS multiplexers were designed and used for primary fibre optic transmissions of large amounts of data from the Geostar sensors and from multibeam sonars and associated sensors on ROVs.
Now developed into a range of multiplexer systems, the NEXUS programme forms the backbone of many multiplexing systems delivered and installed around the world today.