SubConn Metal Shell series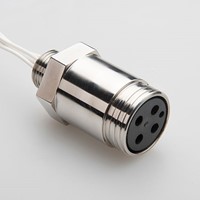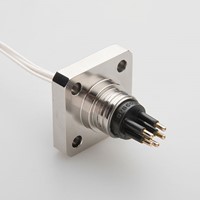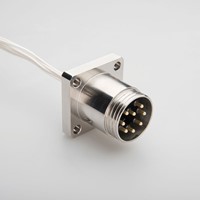 The SubConn® Metal Shell series represents an alternative to Circular series bulkhead connectors where an even more rugged, resilient and protected underwater connectivity solution is required.
SubConn® Metal Shell series connectors are manufactured from stainless steel and are available in three different shell sizes compatible with industry standards. Flange mountable and bulkhead (male and female) connectors are available as standard equipment and connector configuration ranges from 2 to 12 contacts rated at 300 to 600 V up to 5 to 10 A. SubConn® Metal Shell connectors are manufactured to mate with compatible standard inline and dummy connectors.
The connectors feature an integrated locking ring thread on the body and a special polyoxymethylene (POM) or stainless steel locking sleeve is used on all connectors. SubConn® Metal Shell connectors come with numbered teflon (PTFE) leads and feature a highdepth rating.

Applications
Mating rugged flange mounted connectors with inline harness cables and connectors
Defence systems and equipment
Remotely Operated Vehicle (ROV) systems
Oceanographic systems, equipment and instrumentation solutions
Underwater camera, video and lighting systems
Ocean bottom cable and seismic systems
Slip ring assemblies

Options
Customer specified connector body material
Customised mating harness cables
Customer specified cable, wire leads and bulkhead thread lengths
Electromechanical stress terminations
Certified pressure testing to specific ocean depths
3D files 
Please note that our 3D files are not 100 p.c. dimensionally stable.
If a 3D file is needed for tolerance issues, please contact MacArtney for more information.