MERMAC U - Multipurpose underwater winch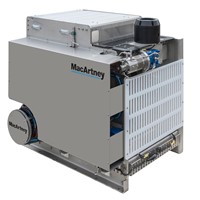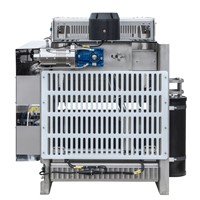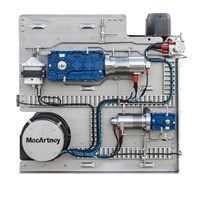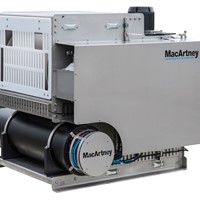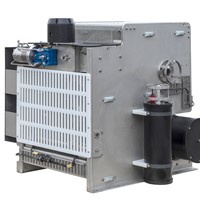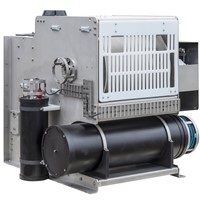 The MERMAC U underwater winch system is available with several purpose-built features and options, making it an ideal choice for use within the ocean science and defence industries.
The MERMAC U includes advanced technology and builds on decades of extensive MacArtney winch design, manufacturing experience and know-how. It provides an innovative system solution with a robust design, fully equipped for subsea challenges.
Manufactured as standard from stainless steel, purposefully selected for underwater use, the MERMAC U provides a low-complexity system that utilises industry-standard components with encapsulated motors.
The MERMAC U is designed to operate in harsh underwater marine environments. The winch can be additionally equipped with steel-armoured and PUR jacket cables.
Rated for deployment at depths of up to 750 m, the underwater winch system comes with an intelligent control system offering flexible operation for measuring and monitoring. It is capable of launching and retrieving an extensive range of underwater sensor packages at programmed intervals and predefined depths.
Extended service inspections offered.
Features and benefits
Compact
Simple installation
Adjustment and maintenance simplicity
Low complexity
Multiple cable layers
Surface piercing capability
Applications
Climate change studies
Environmental monitoring
Surveillance/survey systems
Online calibration of diver detection systems
Options
Wide range of materials
Protective cage
Data package with malfunction/anomaly alert
Skid mount for fixed winch positioning
Integration with deep-sea observatories