MERMAC S - Multipurpose winch series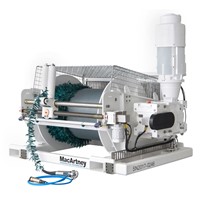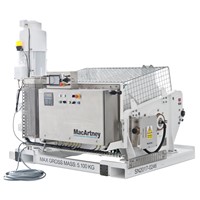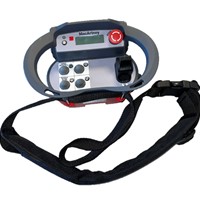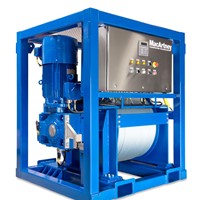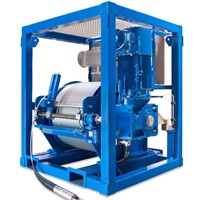 First introduced for handling delicate oceanographic equipment, MacArtney MERMAC S electrically driven winches are advanced and robust systems suited for numerous general marine applications. MERMAC S
winches are available with several purpose-built features and options, making them ideal for use with side scan sonars, corers, CTD systems, towed vehicles and other instrument and equipment types.
MacArtney MERMAC S winches combine reliability with controllability and are supplied with variable speed,
tension read-out and control via an integrated load cell. A PLC on the winch controls the electrically driven level wind and transmits encoder and load cell data to a display showing winch speed, paid-out cable length and alarms. The PLC can also interface with other control systems. Optional PC software offers fully automated profiling capabilities.
The winches can be adapted to suit various cable diameters and are also available with interchangeable drums. Spare drums can be spooled with different cable sizes and swapped as needed for a swift change of winch application.
MacArtney MERMAC S winches often form part of complete vessel winch and handling solutions.
Features and benefits
Forklift pockets
Integrated load cell
Compact and modular design using standardised and exchangeable components
All structural components in painted carbon steel
Electrically driven level wind
Adaptable to suit various cable diameters
Exchangeable cable drums
Long and proven track record
Low noise operation
Wireless remote control with emergency stop, joystick, and 4-line display, speed, cable out, tension, alarms
Standard MERMAC S20 has a frame
Applications
Side scan sonar systems
Sub bottom profiler systems
Oceanographic profiling and CTD systems
Remotely operated towed vehicles (ROTVs)
General oceanographic instrumentation and applications
System options
Service and maintenance programme
Spare parts packages
Ancillary cable drums
PC control software, including software for fully automated profiling capabilities
A-frame, davit or deck crane
Cable sheave
Focal electric/electro-optical slip ring model 180 or 176
CE marking (if it comes with cable and termination)
Tarpaulin cover
Right angle level wind
LeBus sleeves
Other cable diameters are available upon request
Frame for MERMAC S30 and S40