Extended Ethernet Flying Lead (E²FL)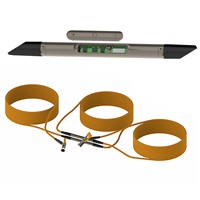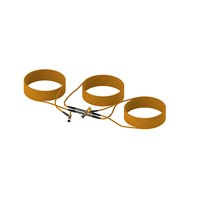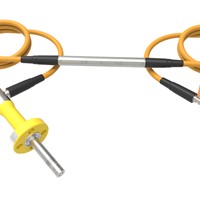 Due to vast geographies and complex field layout configurations, Subsea Ethernet transmission requirements may reach beyond the 100 meter maximum. Extended Ethernet Flying Leads (E²FL) enables Ethernet transmission beyond the limits of the previous 100 meter Ethernet assemblies.
The E²FL series features two Flying Lead configurations
The E²FL-300 enables high integrity Ethernet transmission at distances between 100 meters and 300 meters by utilizing a marinized Ethernet Repeater system in a 1 ATM enclosure. The repeater regenerates the signal via a powered circuit board, allowing it to travel longer distances. One repeater is used in-line for jumpers up to 200 Meters, and two repeaters are used in-line for jumpers up to 300 Meters in length.
The E²FL-10k enables high integrity Ethernet transmission to distances up to 120 kilometers in length. This series utilizes patented marinized electrical to optical conversion, integrated within the 12-way Electrical Wet Mate connectors. The PBOF hose assemblies are configured with Ethernet data cable plus up to 4 power lines, allowing power to the electro-optical converters from either direction.
 
Key features
Wet Mate Electrical Ethernet

Ethernet Jumpers extending beyond 100 meters

30 Year Design Life

Long Step-out (up to 300 meters) and Very-Long Step-Out Flying Leads

Benefits
​High integrity Ethernet transmission
Enables Ethernet transmission beyond the limits of the previous 100 meter Ethernet assemblies
All E2FL jumpers are suited for connectivity on subsea control modules, data transmission systems, umbilical terminations, electrical junction boxes and other subsea structures​