MERMAC D - Docking head solutions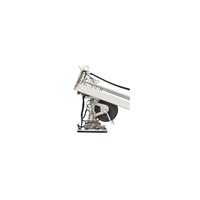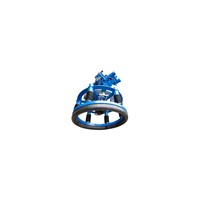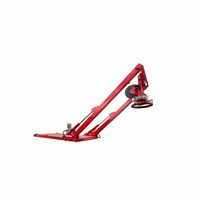 MacArtney MERMAC D docking heads usually form part of complete vessel winch and handling solutions. However, the docking heads are now available as separate items to order for various purposes. They come in three sizes, MERMAC D20, MERMAC D45 and MERMAC D50.
The function of the docking head is to ensure safe launch and recovery of TMS and ROV systems as well as stability and steadiness in heavy seas with no unexpected movement of the systems.
The docking head unit is fitted to an ROV winch system and directly connected to the A-frame top bar in one single mounting point. This represents a considerable advantage as it facilitates its functioning. The docking head is fitted with a sheave being capable of translating position within its plane or rotation so as to alter the placement of its axis of rotation. This allows the docking head to safely accommodate trouble-free passage.
The docking head is transported in one assembly in seaworthy packing. The storage cradle will be part of the transportation packet. The system has been designed according to DnV's Rules for Certification of Lifting Appliances – Cert. Note 2.22, June 2013. 

Features and benefits
Mechanical latch indication
Cable guard
Docking bullet included
Electronic latch indication
Applications
Work class ROV systems
Inspection class ROV systems
Towed vehicles and instrumentation platforms
Oceanographic systems, sensors and equipment
Seabed drilling and sampling systems
Light handling and support for subsea completion
General marine instrumentation
Options
Certification according to DNV 2.22
Remote control/wireless remote control
Spare parts packages
Service packages
Load cell as sheave shaft