TrustLink Stress Terminations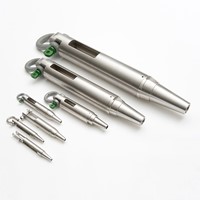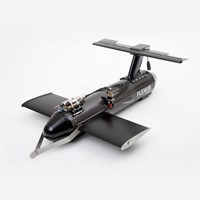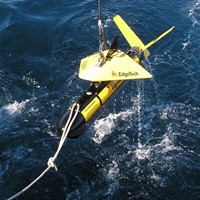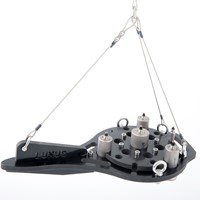 TrustLink stress terminations represent a range of rugged, safe and reliable solutions for connecting a cable to a towed or profiling system or for handling a heavy piece of cabled underwater equipment or a subsea installation. Terminating and moulding the cable to a connector ensures a watertight connection from the cable to the subsea equipment.
MacArtney holds TrustLink stress terminations in stock for steel or kevlar armoured cables with a broad variety of industry standard diameters.
TrustLink stress terminations are available in either a 'shackle' or 'fork' termination design. While standard TrustLink stress terminations are available with safe working loads (SWL) ranging from 400 to 14,500 kg, MacArtney also holds extensive experience in designing custom stress termination solutions for loads of up to 100 tons.

Specifications
Standard SWL range 400-14,500 kg
Body material: stainless steel AISI 316

Features and benefits
Simple, rugged, dependable and flexible connectivity
solutions for multiple applications
'Shackle' and 'fork' termination designs available
Extremely high durability
Easy to re-terminate
Watertight connection from cable to system
Wide range of loads handled

Applications
Subsea drilling, coring and CPT systems
Drop-camera systems
Remotely operated towed vehicles (ROTV)
Custom towed sensor platforms and towfish
applications
Side scan sonars
CTD systems and sampling rosettes
Sound velocity sensors
Dive support equipment
Dredging support systems
Installing and recovering cabled subsea installations
General lifting and handling of towed systems
General lifting and handling of profiling systems and
equipment

Options
Customisable from 1 to 100,000 kg SWL
Termination and moulding to connectors and cables
Moulded bend stiffeners