SubConn Penetrator series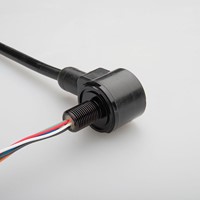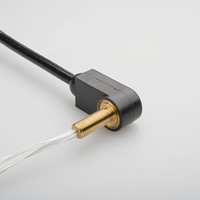 The SubConn® Penetrator series is a fixed installation alternative to inline and bulkhead connectors. SubConn® Penetrators are primarily used for applications placing emphasis on direct signal and power feedthrough above the flexibility provided by a mateable connector interface.
SubConn® Penetrators are manufactured from chloroprene rubber and based on industry standard bulkhead threads which can be delivered in different materials. The series comprises five to six standard shell sizes in straight or right angle configurations.
This allows for an extensive combination of solutions. SubConn® Penetrator designs are not strictly limited to the standard versions and custom solutions can be delivered. For instance, it
is possible to combine power and signal within a single unit.
All SubConn® Penetrators are water blocked to 800 bar and are often delivered with dedicated SubConn® cables made from flexible
and water-resistant chloroprene rubber or polyurethane (PUR).

Applications
Remotely Operated Vehicle (ROV) and subsea trencher systems
Underwater camera, video and lighting systems
Diving systems and equipment
Defence systems and equipment
Oceanographic systems, equipment and instrumentation solutions
Ocean bottom cable and seismic systems
Underwater telemetry systems

Options
Customer specified penetrator body material
Chloroprene and polyurethane (PUR) cables and mouldings
Customised body designs
Certified pressure testing to specific ocean depths
3D files 
Please note that our 3D files are not 100 p.c. dimensionally stable.
If a 3D file is needed for tolerance issues, please contact MacArtney for more information.