EMO Mini-T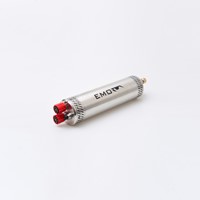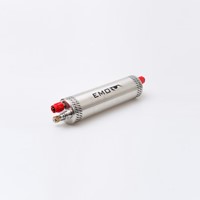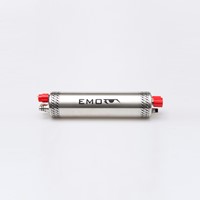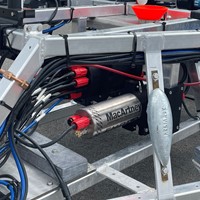 The Mini-T multiplexer system is equipped with CWDM fibre optic technology, allowing it to transmit multiple channels of High-Definition Video, Gigabit Ethernet, and Serial data over a single fibre optic link.
Available in three standard configurations, the Mini-T is also fully customisable, providing a tailored telemetry solution for virtually any marine application.
The Mini-T is small and versatile enough to provide primary or auxiliary telemetry for most remotely operated vehicle (ROV) systems.
The subsea multiplexer unit is complemented by a 19" rack mountable topside unit.
Features and benefits
Compact design
Lightweight
High data throughput
Designed for extreme environments
Standard configurations
Fully customisable channel and power configurations
Depth rating up to 6000 m
Optical diagnosis
Remote power switching
eFusing

Applications
ROV, ROTV, ASV and AUV
Ocean observatories
Drop/tow camera systems
Marine energy installations
Security, defense and industrial marine applications
Pipe/hull inspection

Options