EMO Mini-T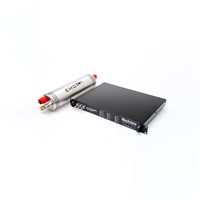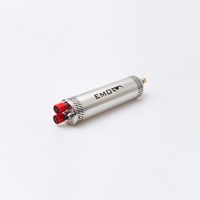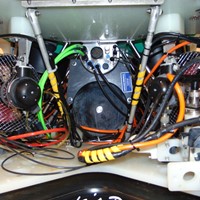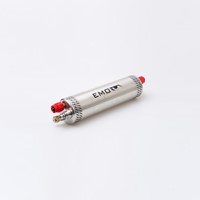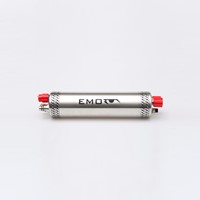 The Mini-T fibre optic multiplexer (MUX) system offers digital fibre optic transmission of multiple video, Ethernet and serial data channels over a single fibre optic link. The size of the Mini-T subsea hull is approximately 5 x 14 inches.
The Mini-T can provide a telemetry solution for remotely operated vehicles (ROVs) including smaller observation, explorer and light working class models.
The small subsea unit is complemented by a 19" 1U Eu-ro-rack style enclosure at the surface or at the controlling end of the telemetry system.
The Mini-T utilises state-of-the-art CWDM optical technology and offers the ability to upgrade or modify the optical configuration or electrical specification of a system.
The Mini-T MUX system can be built specifically to suit a range of integration platforms including stand alone telemetry. Options are available for an upgrade of accessory optical configurations to add further data channels to existing optical telemetry systems.

Features and benefits
Small form-factor multiplexer
Rugged design for extreme environments
Depth rating down to 6,000 m rated subsea housings
Applications
Remotely operated vehicles (ROVs)
Subsea ocean observatories
Bomb disposal systems
Security, defence and industrial sensor applications
Pipe/hull inspection robotics
Options
Fibre redundancy
Optical diagnostics
Power switching