NEXUS 8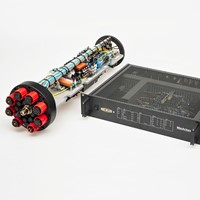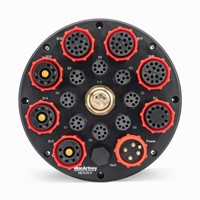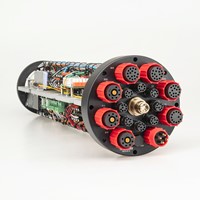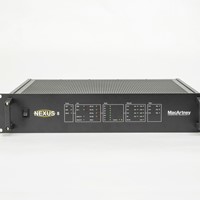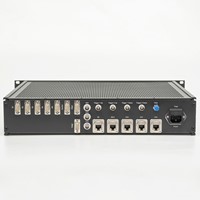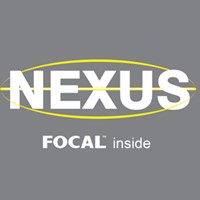 The MacArtney NEXUS 8 is a multiplexer capable of multibeam sonar, gigabit ethernet, HD video, and, additional sensors that are carried over one single-mode optical fibre via CWDM (Coarse Wavelength Division Multiplexing).
The power switching is software controlled by a computer with at least one real or external USB com port.
The API (Application Programming Interface) is open source and can be integrated into customer software for monitoring purposes. The included software continuously monitors power consumption, sensor voltage, telemetry link and, leak alarm. Programmable eFuses protects all sensor power outputs.
The multiplexer has a Ground Fault Indicator (GFI) to detect ground faults on the sensor interfaces. The GFI and system software can be used to locate a fault source by turning on and off external sensors to shorten the time spent on failure analysis.
As standard, the subsea housing is manufactured from hard anodised aluminium. Connectivity interfaces include SubConn® anodised aluminium connectors, SubConn® coax (HD video) connectors and a MacArtney OptoLink fibre optical connector. Options include 6,000 MSW depth rating and pressure housings manufactured from titanium or high tensile duplex steel.



Features and benefits
Interfaces most standard survey sensors
Software controlled power switching for sensors
Interface for Gigabit Ethernet based multibeam sonar
Three HD video interfaces (full broadcast quality)
Three light outputs (0-10V or RS485 control)
Operates on one single mode optical fibre
FOCALTM

 

inside

Applications
ROV/ROTV multiplexer for HD video and multibeam sonar survey sensor setup
Cable trencher systems
Drop camera systems
Towed camera and sensor systems
Seabed monitoring applications including landers and observatory systems

Options
Customised subsea controls
Titanium or high tensile duplex steel housing for the subsea unit
6,000 m depth rating