MacArtney oil-filled junction box - Size A3, A4 & A5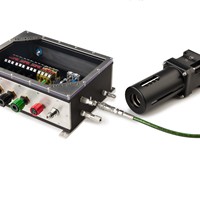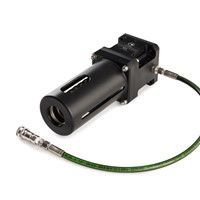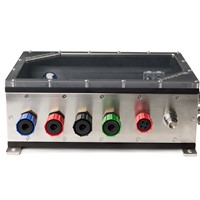 The MacArtney oil-filled junction box is a robust, reliable junction box designed for underwater applications. It is specially engineered to withstand harsh marine environments and ensure reliable electrical connections.
As a standard, the junction box is built of hard-anodised aluminium and has a polycarbonate lid with a stainless steel frame serving as a front-cover protection.
The oil-filled environment inside the junction box helps to equalise the pressure between the internal components and the external water pressure. This helps to prevent damage to the box due to pressure differentials.
The oil-filled junction box is designed for use alongside an oil compensator to further enhance its performance and suitability in underwater installations. In the event of a leak, it effectively prevents water ingress by maintaining a slight overpressure of 0.5 bar within the junction box while ensuring balanced pressure, thereby preventing excessive oil expansion or contraction.
Additionally, the 1.2 L oil compensator has the option to notify if the oil level drops below the required level and signal the users of a potential leak in the junction box.

Features and benefits
Waterproof submersible design for reliable performance in underwater environments
Customer designed layout of SS connector plates
Durable construction with corrosion-resistant materials to withstand marine conditions
A more cost-effective alternative for the FITA (Field installable termination assembly)
Compatible with a wide range of cables, connectors, and underwater equipment, providing flexibility in system integration
Allows for easy visibility of internal components, facilitating maintenance, troubleshooting, and repair activities
The integrated 10 psi overpressure valve ensures that the internal pressure does not exceed safe limits
The inclusion of two bleed valves provides efficient air release and helps maintain optimal pressure within the junction box
 
Applications
Subsea oil and gas installations
Marine research and exploration
Underwater remote operated vehicles (ROVs)
Offshore renewable energy projects
 
Options
Oil compensator 0.25, 0.58 & 1.2 L
Oil compensator 1.2 L with sensor
In-house machining of the connectors/gland placement
Mounting brackets for the junction box