TrustLink API Connectors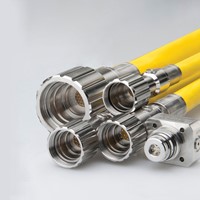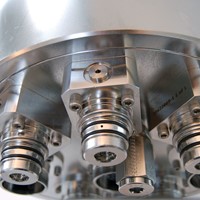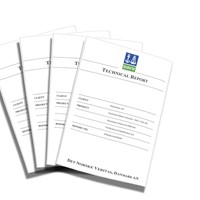 Based on advanced technology, rugged materials and MacArtney connectivity knowhow, all TrustLink connectors are designed and tested for prolonged deployment under harsh marine conditions at depths of up to 4,000 metres.
In addition to this, all connector solutions within the TrustLink API series are fully compliant with relevant American Petroleum Institute (API) standards for use in critical and strictly regulated subsea environments.
With pin counts spanning from 4 to 24 electrical contacts, TrustLink API connectors offer excellent flexibility to operators of subsea systems and equipment.
Trustworthy testing
Connectors are thoroughly tested at every stage of production to ensure integrity and functionality underwater.
During production, both the cable and connectors are pressure tested before completion, and the complete harness cable is pressure tested prior to delivery.
For the API 17E standard, the PBOF cable is as important as the connector. Every element in the assembly is tested individually before construction to ensure that it is entirely intact and can function, even if water ingresses the cable. A special boot fitted behind the connector ensures that any water entering the PBOF cable cannot penetrate it and the connector will continue to work for its intended lifespan even when fully flooded.
Double test ports on the TrustLink API connector itself permit pressure testing of both sections after mating and before the connection is lowered into the water.
Both the CCP and FCR connectors comply with API standard 16D. Together the PBOF cable and connector assembly comply with the requirements of standard 16D and 17E.
Certified API compliance
As an industry unique feature, full API standard compliance is third party certified by DNV.
Highlighted specifications
Voltage rating: 600 V
Current rating: 10 A per contact (4 pin connector)
Current rating: 6 A per contact (12 pin connector)
Current rating: 3 A per contact (24 pin connector)
Depth rating: 4,000 metres
Features and benefits
Designed, tested and approved to the API 17E
standard
Approved to the API 16D standard
Certified to DNV-OSS-306
All external parts of the connector assembly are made
from stainless steel AISI 316
(other materials available upon request)
Up to 24 conductor passes
Full performance even with a flooded cable
Withstands full back pressure
FCR is able to withstand full open face pressure
Excellent performance when deployed in harsh and
strictly regulated marine environments
Applications
Riser monitoring systems
Flexible riser umbilical systems
Subsea and drilling control systems
Blow out preventor (BOP) systems
Intervention and workover systems
Subsea completion systems
Connectivity, signal and power supply for
subsea installations, systems and equipment