MERMAC eA - Robust and efficient all-electric LARS solutions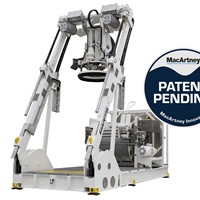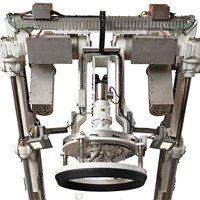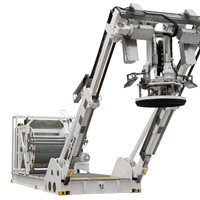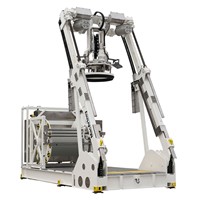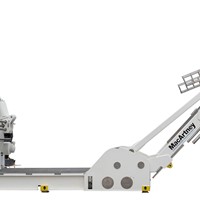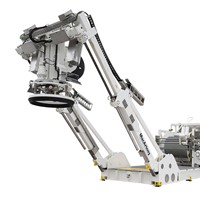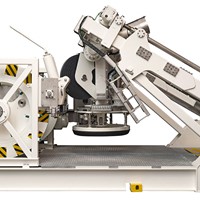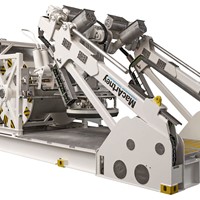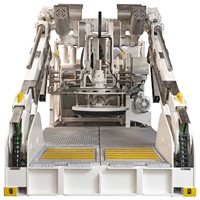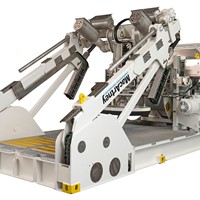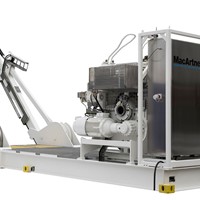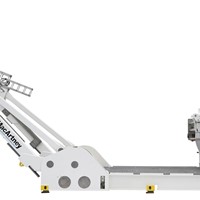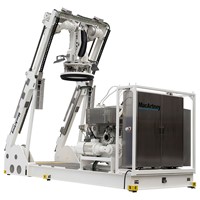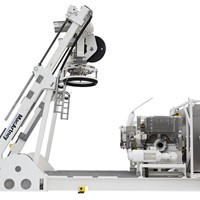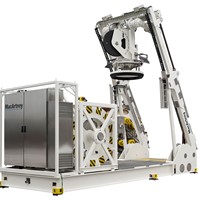 Incorporating known and trusted MacArtney technology, the new all-electric MERMAC eA-frame answers a market need for more eco-friendly products.
The new eco-friendly and cost-efficient MERMAC eA-frame features MacArtney's tried and tested technology. Energy efficiency is improved by more than 30% compared to hydraulic systems, and zero pressurised oil over water significantly reduces the risk of oil spillage.
A technology solution for tomorrow, designed and manufactured in Denmark with more than 40 years of MacArtney experience, the MERMAC eA-frame can be delivered as an integral part of a complete Launch and Recovery System or as a stand-alone A-Frame, providing excellent versatility. The all-electric system is fully customisable and can be designed to meet specific customer needs and technical specifications.
The robust design features an optional Emergency Recovery Mode capable of safe recovery even in the event of a drive malfunction.
The MERMAC eA-frame provides a low cost of ownership through a design emphasising ease of maintenance. Spares are low-weight, readily available and easy to replace. Furthermore, maintenance work is significantly reduced through the elimination of hydraulics. The electronic control system provides seamless operation and thus reduced wear and tear.
Installation and operational efficiency, facilitated by the elimination of hydraulics work, is further aided by Plug-and-Play installation and significantly reduces mobilisation time.
Integration possibilities with MacArtney electric winches provide options for converting a complete Launch and Recovery System to one-person handling.
The intelligent control system supports future upgrades and thus provides versatility and longevity within the market.
With a high degree of integrity and built-in redundancy, the MERMAC eA-frame reduces the risk of downtime and provides a forward-thinking, cost-effective solution.

Features and Benefits
Improved energy efficiency
Zero pressurised oil over water
Significantly reduced risk of oil spillage
Plug-and-Play mobilisation
Maintenance work reduced by up to 50%
Cost-efficient spares with minimum lead times
Actuation based on tried and tested technology
Built-in actuation system redundancy
Highly versatile and future proof
Surpasses existing Launch and Recovery System key performance criteria
The compact design increases workspace on skid
Fully scalable design supports any payload
Applications
Work, inspection and observation class ROV systems
Towed vehicle and instrumentation platforms
Oceanographic systems, sensors and equipment
Seabed drilling and sampling systems
Handling and support for subsea completion
General marine instrumentation
System options
Docking head with rotation and dampening
Latch and docking bullet feedback
Integrated winch and A-frame control
Automated launch and recovery
Intelligent extension/retraction for hanger use
Data logging for maintenance use
Emergency Recovery Mode
Universal remote access
690 VAC power supply
Energy harvesting
System certification to DNVGL-ST-0378
Lifting certification to DNVGL-ST-E273
NORSOK Z-015 compliance
CE-marking