OptoLink Fibre Optic Connector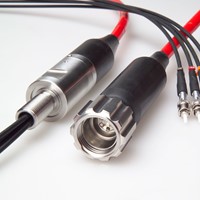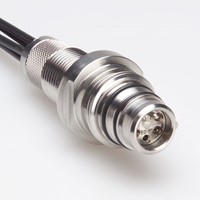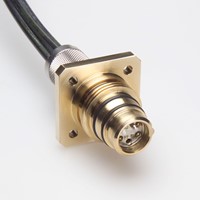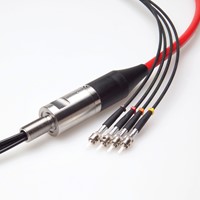 MacArtney OptoLink connectors combine robustness and reliability with flexibility and ease of use. They provide low noise fibre optic connections for one to four optical fibre passes in a wide range of configurations for connector and penetrator types.
Thanks to spherical lens technology, MacArtney OptoLink connectors are easy to clean and reassemble in the field. OptoLink connectors are robust and reliable and are rated for depths of up to 8,000 metres. Their flexible cables also make the connectors easy to work with.
MacArtney OptoLink connectors are available in flange (FCR), bulkhead (BCR) and cable mount (CCP, CCR) configurations from stock in both Nickel Aluminium Bronze C63000, stainless steel AISI 316 and Titinium Grade 2 housings.

Features and benefits
8,000 metre standard depth rating
1-4 fibre passes
Can combine single mode and multi mode
Low attenuation
Unlimited number of matings
Excellent performance even when mated in harsh marine environments
FCR and BCR rated to 800 bar back pressure in oil
Stock and service from various MacArtney locations worldwide
Available in Nickel Aluminium Bronze C63000, stainless steel AISI 316 and Titanium Gr. 2 housings

Applications
ROV, ROTV and AUV systems
Fibre optic video and data multiplexers
Cable ploughs
Acoustic ranges
Fibre optic riser fatigue systems
General underwater fibre optic communications
Renewable energy applications

Options
Certified pressure testing of assemblies or components