Nautilus Rolling Seal Hybrid Connector (NRH)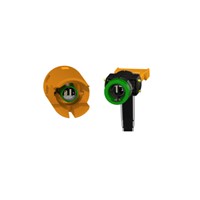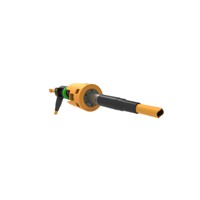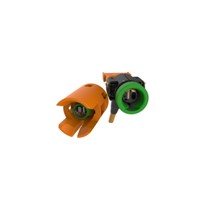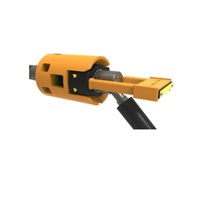 ​Subsea control modules and umbilical terminations often have need for both power and high-speed data transmission via optical fiber. Addressing this challenge, the NRH Connector combines two proven technologies from Teledyne ODI for applications requiring up to four optical circuits and two 30-amp electrical circuits. The NRH incorporates evolutionary Mark III design features to enhance efficiencies and reduce risks during ROV intervention.
On one side of the connector, the patented Rolling Seal design excludes water and silt from the region where the optical ferrules are brought into contact, providing a clear oil-filled conduit for the ferrules to contact and create a low-loss optical path. Featuring the Teledyne ODI Dual Seal design philosophy, the Nautilus side of the connector boasts two independent oil reservoirs, providing two completely separate barriers to the ingress of sea water. The patented design of the electrical contacts allows the pin to enter these reservoirs and to transfer sealing via a shuttle pin and dual wiper seal assembly. Configurations include ROV or manual mate bodies, with either pins or sockets on the flying lead connector half.
An alternate configuration of the NRH is available, reversing the position of the contacts so that the sockets are located in the flying lead. This alleviates any safety concerns with undetected live pins in the flying lead during set up or Site Integration Testing (SIT). The yellow bushings with ±40° keying on opposite side from standard optical designs prevent mating to standard NRH.

Key features
Two electrical circuits, four optical circuits
30 year design life
Reverse configuration available (sockets in the flying lead)​