SubConn Power series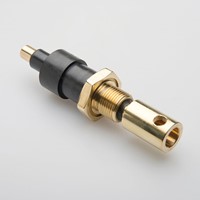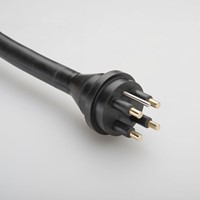 The SubConn® Power series offers a high-performance, dependable connector solution to accommodate the ever growing power requirements of underwater system operators and industries. The series comprises five standard connectors, supported by a number of custom-made solutions.
All based on the proven SubConn® connector and contact design, the SubConn® Power series includes a single contact power connector, three battery charging connectors (2, 3 and 4 contacts) and a 4-contact high power connector. The single contact power connector is designed for use with a selection of cable sizes and can be operated at up to 3 kV and 250 A. The battery charging connectors are suitable for carrying up to 25 A per contact. The 4-contact high power connector is suitable for 600 V at 50 A per contact and is supplied in standard SubConn® inline and bulkhead configurations.
For easy integration with systems and equipment, SubConn® Power series connectors are available with dedicated cables, polyoxymethylene (POM) or stainless steel locking sleeves and pressure-proof dummy connectors. All standard SubConn® cables for the SubConn® Power series are of the flexible and water-resistant chloroprene rubber.
Applications
Power supply for offshore oil and gas, renewable energy and subsea systems
Power supply for remotely operated vehicles (ROV) and subsea trenching machines
Marine battery pack charging
Power supply for underwater pump units
Hazardous environment power supply
Options
Customised harness cables and direct moulding to compatible polyurethane (PUR) cables
Customer specified connector body material and cable lengths
Field installable versions for all SubConn® Power series connectors
Certified pressure testing to specific ocean depths
3D files 
Please note that our 3D files are not 100 p.c. dimensionally stable.
If a 3D file is needed for tolerance issues, please contact MacArtney for more information.