CEMAC Offshore Track Tensioners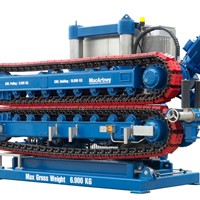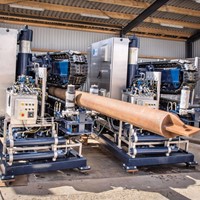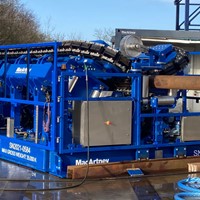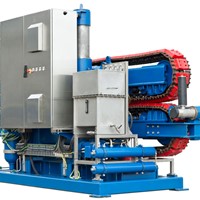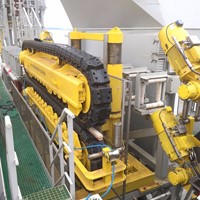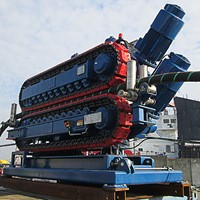 Safe and economic cable and pipe handling
The unique electrically driven technology enables the CEMAC offshore track tensioners to safely control the installation and recovery of offshore power cables, telecom cables and pipes. The technology also ensures a robust and energy-efficient cable handling system.
A modular solution for every setup
The electro-hydraulic CEMAC offshore track tensioners can be delivered through standardised configuration and fully customisable configuration. It can be designed in 2-, 3-, and 4-track versions with both vertical and horizontal cable input. The compact and modular system unlocks great potential in pulling force, even with limited deck space available.
Regardless of project requirements, the CEMAC track tensioners can be designed to improve safe cable handling, while constantly monitoring the conditions around the cable, available through built-in SCADA functions.
Complete your vessel layout
MacArtney Offshore Wind Solutions specialises in the design and manufacturing of offshore cable handling systems for the renewable energy industry. The CEMAC electro-hydraulic track tensioners combined with MacArtney's remaining CEMAC products such as cable carousels, linear cable engines and power quadrants are part of the solution of completing your full vessel setup.
Minimise downtime
The CEMAC track tensioners are available with a remote diagnostics tool enabling MacArtney technicians to remotely monitor and supervise in real-time. By eliminating unnecessary offshore engineering support, this unique feature generates substantial cost-savings in minimised downtime to the respective project.
The track tensioners are also compliant with third-party equipment, which enables integration into existing setups in case of an urgent need for replacement units.
 Features and benefits
Compact and modular electrical design
Standardised and exchangeable components
Designed for easy system integration
Optimised efficiency and decreased deck footprint
Integrated control system
Advanced monitoring system
Electrically driven belts
Proven track record
Low noise operation
Fully integrated with vessel control system

Options
Top-loaded versions
Wide-opening versions
Remote diagnostics tool
Service and maintenance program
Spare parts package
Remote control
Wireless remote control
Pinch status
Complete SCADA system
Tarpaulin cover
Rental available
Certification according to DNVGL-ST-0378 (2.22), DNVGL-E2.7-3, and ILO 152