LUXUS Compact PUR Camera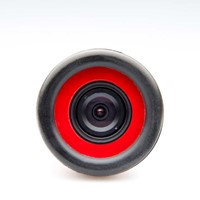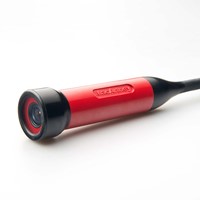 The LUXUS compact PUR (polyurethane) camera is a low-cost colour camera which is ideal for underwater oper-ations. This light sensitive camera has a fixed focal length which can be factory adjusted to capture images at very close range. It can be equipped with different lenses for various angles of view.
The camera consumes just 2 W and can handle DC power voltage from 12 to 24 VDC.
The LUXUS compact PUR camera is designed to function perfectly in combination with the LUXUS compact LED and LUXUS media controllers.
The camera housing is made from PUR. Equipped with a PMMA lens, the camera has a depth rating of 200 meters.
The camera comes with a 0.6 m open end cable or terminated with a SubConn® or alternative customer specified connector.
 
Features and benefits
Lightweight
Compact
200 m depth rating
Applications
General underwater inspection
Diving applications
ROV systems
Trencher systems
Crawler systems
Tow and drop camera systems
Benthic sledge systems
Underwater observatory systems
Winch and deck monitoring
Monitoring monopoles
Observatory systems
Options
A range of lenses
Alternative connectors
Custom wiring
NTSC or PAL
LUXUS helmet mounting bracket
LUXUS universal mounting bracket
LUXUS pistol grip bracket
LUXUS dovetail bracket