Nautilus P1.7-30 Electrical Penetrator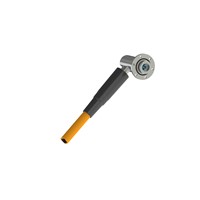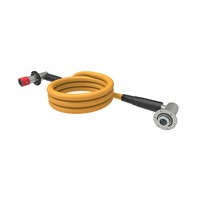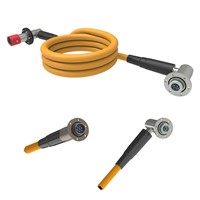 ​ODI's P1.7-30 penetrators meet the same electrical performance characteristics as Nautilus connectors and are used where the need to mate and demate is not necessary, generally at the second end of a pressure-balanced oil-filled (PBOF) assembly with a Nautilus connector at the opposite end. The Penetrator is typically attached directly to a vessel, which can be either pressure balanced or at 1 ATM.
Teledyne ODI's Nautilus™ is a wet-mateable, multi-channel electrical connector. First introduced in 1991, the Nautilus™ is recognized as the leading choice for high reliability underwater mateable electrical connectors. Nautilus™ has been utilized on thousands of projects at depths up to >19,000 ft. (6,000 m) and in diverse industries including Oil & Gas, Oceanography, and Navy & Defense.

Key features
​Available in 4, 7, & 12 circuits​

Design life of 30 years

Fully qualified to the latest industry standards

Benefits
​The penetrator forms a pressure barrier where differential pressure exists between the PBOF assembly and a 1 ATM vessel