SubConn Low Profile series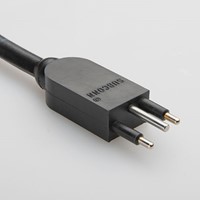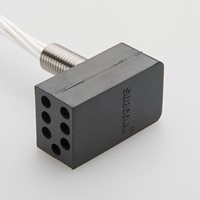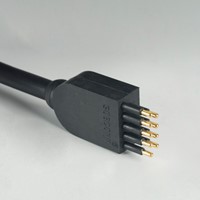 The SubConn® Low Profile series is designed to offer connectivity for underwater systems and equipment where space is restricted or a more compact solution is required. By means of the low profile layout users are able to assemble design optimised, streamlined and effective underwater systems with sensors, sonar heads and other types of equipment producing less drag.
SubConn® Low Profile connectors are manufactured from high-grade rubber with different types of body material available. They feature the same contact sizes as the Circular series and are available with 2 to 9 contacts rated at 600 V up to 10 A. The series includes bulkhead, inline and field installable overmould versions featuring a high depth rating.
For easy integration with systems and equipment SubConn® Low Profile series connectors are available with dedicated cables, rubber straps and pressure-proof dummy connectors. All SubConn® cables are manufactured from flexible and water-resistant chloroprene
rubber.

Applications
Remotely Operated Vehicle (ROV) systems and instrumentation bottles
Oceanographic systems, equipment and instrumentation solutions
Defence systems and equipment
Offshore oil and gas, renewable energy and subsea systems
Underwater camera, video and lighting systems
Diving systems and equipment

Options
Customised harness cables and direct moulding to selected polyurethane (PUR) cables
Customer specified cable, wire leads and bulkhead thread lengths
Customer specified connector body material
Certified pressure testing to specific ocean depths
3D files 
Please note that our 3D files are not 100 p.c. dimensionally stable.
If a 3D file is needed for tolerance issues, please contact MacArtney for more information.