SubConn Circular series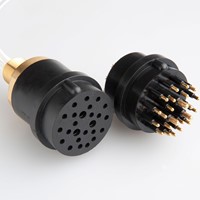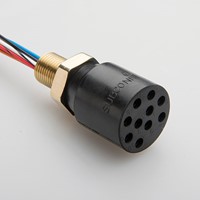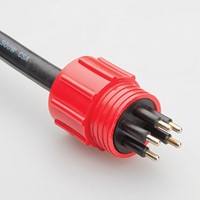 The SubConn® Circular series forms the basis of the technology that characterises most SubConn® products available today. First introduced in 1978, these connectors are widely recognised as a dependable and rugged connectivity solution for underwater and harsh marine environment applications. SubConn® Circular connectors are available in various standard size configurations with 1 to 25 contacts.
The SubConn® Circular series offers the ability to combine signal and power within a single connector. SubConn® Circular connectors are manufactured from high-grade chloroprene rubber with different types of body material and feature a high depth rating. The connectors are available in different standard shell sizes with contacts rated at 600 V up to 10 A. SubConn® Circular connectors are available in bulkhead, inline, Pressure Balanced Oil Filled (PBOF) and field installable overmould versions. All bulkhead connectors come with colour coded or numbered teflon (PTFE) leads.
For easy integration with systems and equipment, SubConn® Circular connectors are available with dedicated cables, locking sleeves, pressure proof dummy connectors and other accessories. All SubConn® cables are manufactured from flexible and water-resistant chloroprene rubber or polyurethane (PUR). The characteristic SubConn® locking sleeves are manufactured from injection moulded polyoxymethylene (POM) or stainless steel and come with stainless steel retaining snap rings.


Applications
Offshore oil and gas, renewable energy and subsea systems
Defence systems and equipment
Oceanographic systems, equipment and instrumentation solutions
Remotely Operated Vehicle (ROV) and Remotely Operated Towed Vehicle (ROTV) systems
Underwater camera, video and lighting systems
Ocean bottom seismic systems
Diving systems and equipment

Options
Customised harness cables and direct moulding to selected polyurethane (PUR) cables
Customer specified cable, wire leads and bulkhead thread lengths
Customer specified connector body material
Certified pressure testing to specific ocean depths
3D files 
Please note that our 3D files are not 100 p.c. dimensionally stable.
If a 3D file is needed for tolerance issues, please contact MacArtney for more information.