SubConn Coax series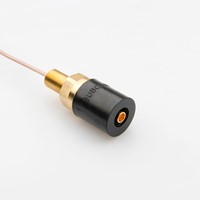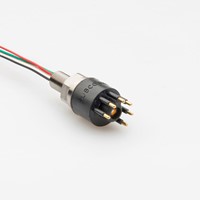 The SubConn® Coax series is primarily used for facilitating the transmission of high-definition (HD) video signal within and between underwater systems and for interfacing HD video based equipment such as cameras and telemetry systems. The SubConn® Coax connectors feature a high depth rating and fully harness the rugged quality and basic SubConn® design that has been trusted by marine industry operators for decades.
The SubConn® Coax series embraces two primary connector models including a coax-only connector option and a combined coax and electric connector option with six electric contacts for handling power and signal on interfaced equipment. The latter option enables users to fully control and power equipment using only a single connector, hereby allowing for design optimisation of underwater systems. Both connector types are available with an impedance of 50 or 75 ohm.
SubConn® Coax connectors are dry mate only and cannot take open face pressure.
SubConn® Coax connectors come with colour-coded leads and are often supplied with dummy connectors and injection moulded polyoxymethylene (POM) or stainless steel locking sleeves (required). In addition, SubConn® Coax connectors are available with specially designed SubConn® coax- or combined power and coax cable manufactured from flexible and water-resistant polyurethane (PUR).

Applications
Offshore oil and gas, renewable energy and subsea systems
Defence systems and equipment
Oceanographic systems, equipment and instrumentation solutions
Remotely Operated Vehicle (ROV) and Remotely Operated Towed Vehicle (ROTV) systems
Underwater camera, video and lighting systems
Underwater telemetry systems
Antenna applications
Diving systems and equipment

Options
Customised harness cables and direct moulding to selected polyurethane (PUR) cables
Customer specified cable, wire leads and bulkhead thread lengths
Customer specified connector body material
Certified pressure testing to specific ocean depths
3D files 
Please note that our 3D files are not 100 p.c. dimensionally stable.
If a 3D file is needed for tolerance issues, please contact MacArtney for more information.