CORMAC M - Modular stainless steel winch series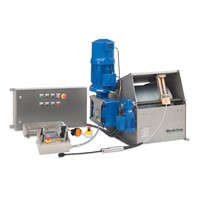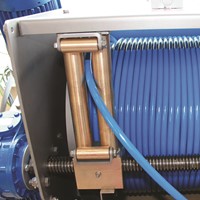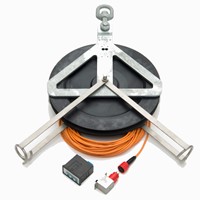 MacArtney CORMAC M modular stainless steel winches are dependable and versatile systems capable of handling multiple marine applications and tasks. The winches feature a modular and compact design allowing for flexible system installation on vessels with confined deck space. The CORMAC M series includes five different standard winch models (CORMAC M2, M3, M4 and M5).
Designed and engineered for optimal durability CORMAC M winches require minimal maintenance. Customers can choose between a broad range of specifications including speed, pull, motor size and cable capacity.
CORMAC M winches come with several intelligent features which allow for accurate and effective equipment handling. A soft-start function makes the winch easy to handle, improves equipment manoeuvrability and protects the motor and gear.
CORMAC M2 and M3 winches always include an electrical slip ring. In addition, they come with a mechanically driven level wind.
CORMAC M4 and M5 come with an electrically driven level wind, allowing for significantly improved spooling performance, while making it possible to easily change cable diameter. CORMAC M4 and M5 winches are prepared for a Focal model 180-based electric/electro-optical slip ring.
 
Features and benefits
Modular and compact design using standardised components (AISI 304)
All structural components made from glass blasted stainless steel
Separate control panel
Mechanically driven level wind (models 2 and 3)
Electrically driven level wind (models 4 and 5)
Designed, tested and certified according to The Machinery Directive, Type IIB Declaration
Long and proven track record
Applications
Side scan sonar systems
Subbottom profiler systems
Light ROV systems
Oceanographic profiling CTD systems
Light towed equipment, platforms and ROTV systems
Underwater camera systems
General marine instrumentation
System options
Service and maintenance programme
Spare parts package
Remote control with joystick and emergency stop
Remote control with joystick, emergency stop and display for indication of deployed cable length and speed (models 4 and 5)
Wireless remote control with joystick and emergency stop (models 4 and 5)
Cable status indicator (speed and length)
A-frame, davit or deck crane
Cable sheave
Vibration absorbing installation brackets
Focal model 180-based electric/electro-optical slip ring (models 4 and 5) Cavotec (models 2 and 3)
CE marking (if it comes with cable and termination)
Tarpaulin cover
Upgrade to AISI 316
PC control
Display upgrade to touch (models 4 and 5)
Other cable diameters available upon request