MacArtney Supplies Specialist Winch for Unique Antarctic Climate Studies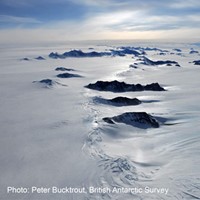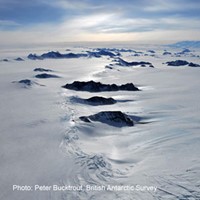 MacArtney, the leading supplier of underwater technology, has supplied the British Antarctic Survey (BAS) with a Cormac Q5 winch, specially upgraded to cope with extreme temperatures down to -30°C in the summer and customised to carry a 3,500 m cable.
The winch has been specially adapted to conduct electromechanical ice drilling and subglacial lake sampling in partnership with British Antarctic Survey. The winch will be used in West Antarctica, where an 18 km2 subglacial lake has been identified by the Chilean research centre, Centro de Estudios Científicos (CECs). The lake, named Lake CECs, is situated below the ice sheet, which has a thickness of 2,600 m at that location.
Sampling historical climatic data
Lakes deep beneath the Antarctic Ice Sheet do not freeze due to geothermal heating and the high pressure created by the weight of the ice sheet above them. Potentially their undisturbed beds could provide a unique insight into climatic conditions hundreds of thousands of years ago.
The winch will send down various probes to take samples of the bottom sediment, collect lake water and measure water properties. These samples will be analysed to identify any microbial life within the lake and uncover the past environment at the lake site.
Long-term relations
MacArtney's Hans-Jørgen Hansen, Sales Director - Ocean Science, is thrilled to work with the British Antarctic Survey again:
"We have a long-term relationship with the BAS, supplying them with winches and other gear going back to the early 1990s. The BAS is one of the world leaders in ice drilling, an expertise much in demand by other countries. We were invited to tender for the supply of this customised winch and won the contract due to the reliability and proven performance of previously delivered MacArtney winches for Arctic and Antarctic operations."
Customised winch solution
The winch is fitted with a power & data cable with conductors for ice drilling but can also be spooled with 3,500 m of coated zylon tether for an ultraclean sampling of the lake. A percussion corer probe designed to recover up to 3 m of lake bed sediment will be attached to the tether to collect core samples. The sediment under the Antarctic ice sheet is likely to date back hundreds of thousands of years to a time when humans first started to evolve. Samples collected from it will give a unique insight into climatic conditions and microbial life at that time.
MacArtney delivered the winch solution to the British Antarctic Survey in the UK.
"Once again, MacArtney has delivered an excellent solution for BAS. Taking an off-the-shelf winch and upgrading the capabilities for our requirements for subglacial lake sampling in Antarctica. During the factory acceptance test, the winch was clearly able to overdeliver on the specifications," says Julius Rix, Ice Core Drilling Engineer at BAS.