MacArtney Renews Distributor Agreement with Teledyne Marine, Expanding Connectivity Solutions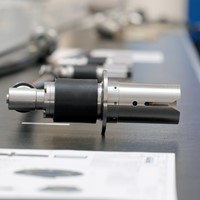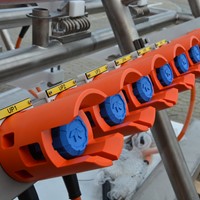 MacArtney has recently renewed and expanded its distributor agreement with Teledyne Marine for ODI connectors. This strategic partnership aims to offer comprehensive connectivity solutions to customers in maritime industries.
MacArtney recognises the importance of providing the right connector solution for each application and is committed to working closely with suppliers and brands to expand its product portfolio, thus maximising customer benefits and meeting the unique demands of various projects. 
With a focus on adding value to the ODI products, MacArtney aims to leverage its existing client base and explore new opportunities.
 
Covering the ODI range
The products included in this partnership are all Teledyne ODI products, including Electrical, Fibre Optic and Hybrid Connectors and Cables, Penetrators, Field-Installable Termination Assemblies (FITAs), Field Assembled Cable Termination (FACT), and related ancillary products. 
The ODI connector range is available through MacArtney operations in 
Australia, Canada, Denmark, Germany, France, Benelux, Italy, Norway, Sweden, Singapore, the UK and the USA.


Comprehensive connectivity solutions
One of MacArtney's key strengths lies in offering complete connectivity solutions, supporting customers throughout the process, and ensuring seamless integration and efficient project execution. 
The connectivity programme includes complete system solutions, project management expertise and moulding & production capabilities. Furthermore, MacArtney's pressure tanks now have up to 1,400 bar capabilities (full ocean depth), adding a 30% safety factor to absolute max water depth, enabling them to meet the increasingly demanding requirements of underwater applications.

Strengthened collaboration
The renewed distributor agreement strengthens the long-term MacArtney and Teledyne ODI collaboration in providing advanced connectivity solutions and meeting customers' evolving needs across industries. 
MacArtney's devotion to delivering comprehensive solutions and adding value to the Teledyne ODI product further solidifies its position as a trusted partner in the underwater technology industry.