It's Electric! MacArtney to Launch All-New, All-Electric eLARS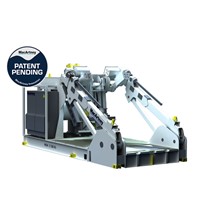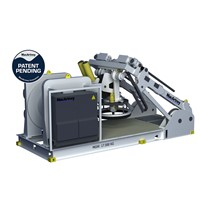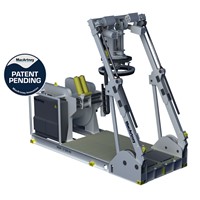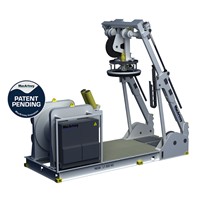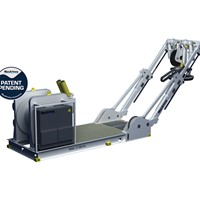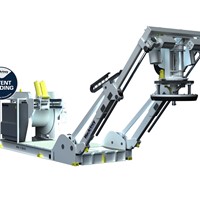 Looking to the future of our environment, MacArtney is ready to launch an all-new, all-electric cost-efficient launch and recovery system for the ocean space market.
As eco-friendly approaches influence future business strategies and product development, MacArtney is meeting these challenges head-on. With the health of the environment at the product's core, MacArtney is ready to launch a robust and cost-efficient product into the ocean space market. The new all-electric eLARS® incorporates MacArtney's tried and tested technology and answers a market need for more eco-friendly products.
The all-new, all-electric eLARS® can be delivered as a complete system or as a stand-alone A-frame and will support a wide range of inspection and observation class, as well as work class ROVs. The eLARS® is centred around a fully scalable platform that can be tailored to any customer specifications.
The eLARS® eco-friendly features include zero pressurised oil over water, significantly reducing the risk of harmful oil spillages; and improved power efficiency that is considerably higher than that of traditional hydraulic systems. Thus requiring less vessel power and improving overall energy efficiency and enabling vessels with smaller generator sets to operate the system. Going electric also increases usable deck space in the absence of the traditional HPU (Hydraulic Power Unit).
Following market trends, a zero-energy eLARS® is available for delivery, equipped with energy harvest and battery system, significantly reducing the need for external power during operation and in some cases eliminating it entirely.
In addition to the eco-friendly benefits, the new eLARS® provides an intelligent and highly versatile control system. A range of real-time condition metrics displays vital information that empowers the operator to make operational and maintenance decisions in the moment. The high degree of built-in redundancy and the Emergency Recovery Mode provide a new-to-the-industry level of confidence even in extreme operational conditions. Full automation capability is also considerably easier with a control system design equipped for semi and fully automated operational sequences.
Additionally, the control system can be upgraded to virtually any new function, offering versatility and longevity.
Designed and manufactured in Denmark with more than 40 years of MacArtney expertise, the new eLARS® is based on trusted MacArtney technology and principles, tested in the harshest of offshore environments over the last four decades, providing a high level of integrity for our customers.
Throughout the design of the eLARS®, strict focus has not only been on providing an eco-friendly solution but to also ensuring economic efficiency. These goals are met with a system that will be competitively priced and will significantly reduce both operational and maintenance costs. This has been achieved through Plug-and-Play mobilisation, use of low weight and low cost readily available spares; all eliminating the need for hydraulic maintenance work and supporting the overall ease of maintenance. All together, maintenance work is reduced by up to 50% when compared to conventional hydraulic systems.
MacArtney's continued journey to develop new eco-friendly system solutions follows a positive trend in the ocean space market. The new eLARS® is the culmination of years of hard work. MacArtney's Director of Engineering, Lasse Rasmussen states,
"Developing the eLARS® has been an engineering journey during which we have experienced a great level of support from a wide range of our customers, enabling us to present what we believe is an answer to the future market of Launch and Recovery Systems.
Through the eLARS®, we are offering simple and proven technology configured to replace hydraulic systems directly, and by doing so effectively provide our customers with future proof systems with a low environmental impact, intelligent control systems and not least a high degree of operational efficiency."
Launching the new all-electric eLARS® marks an environmental milestone for MacArtney. One of many as MacArtney endeavours to continue to innovate and develop future solutions for the ocean space market.