Company fusion in North America creates MacArtney Inc.
MacArtney Underwater Technology Group, a world leader in underwater services and support, has announced that it has expanded its North American operations. MacArtney Offshore and M.J. Stewart Associates have joined forces as MacArtney Inc.
MacArtney Inc. has assumed responsibility for SubConn® sales in North America and augmented the sales organisation with additional products and expanded stocks.
"The fusion allows us to connect the leading brand of underwater connectors to our broad range of trusted engineering services, terminations, slip rings, moulding, multiplexers and subsea systems and products providing our customers with full project solutions," says MacArtney Inc. President, Lars Hansen, who brings more than 20 years experience with the MacArtney Group in Denmark and many years experience leading MacArtney Offshore in Houston.
M.J. Stewart Associates has been the sales organisation for SubConn® wet mateable connectors in the US for over 15 years and MacArtney Group responsible for SubConn® sales for the rest of the world. The MacArtney Offshore office and workshop in Houston has been offering a wide range of underwater technology systems and services since 1995.
Now combined as MacArtney Inc., the offices and workshops in Boston and Houston provide an increased sales base in the US, giving customers larger stocks and capacity for even better service and faster delivery.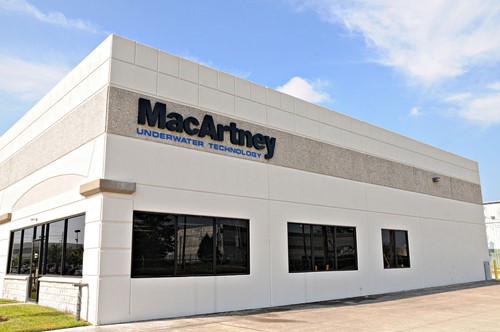 Local support and global knowledge
"With the reorganised branch of MacArtney we provide strong local support and direct access to global knowledge, advice and services for all underwater technology needs - from single connectors to complete launch and recovery and equipment systems", explains Lars F. Hansen. "The Boston and Houston offices are the first step in our plans to provide better local access to global expertise from a network of offices and workshops in the US."
The MacArtney Group has more than 225 employees worldwide specialising in design, manufacture, sales and services of a wide range of systems to offshore operators, surveyors, the renewable energy sector, ocean sciences, security forces and navies across the world since 1978.
Contacts will stay the same
The qualified and experienced personnel from MacArtney Offshore and M. J. Stewart Associates have continued to MacArtney Inc. and all contacts, telephone numbers and office addresses are the same.