Youth of Today Shape the Future of Tomorrow in Respected US-based ROV Competition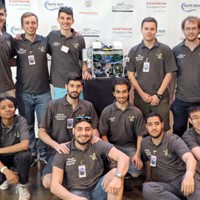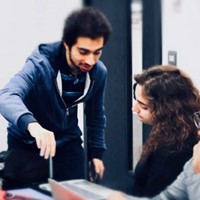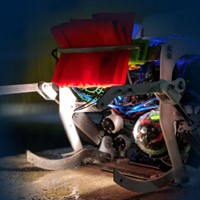 This summer MacArtney UK Ltd. sponsored one of the first UK based entries to qualify for the MATE ROV competition in the United States.
MacArtney UK Ltd. has provided a range of underwater connectors to an inspiring student-led team from the University of Sheffield. Avalon Underwater Robotics is the first entry from England to qualify for the prestigious MATE ROV competition.
Established in 2001 the Marine Advanced Technology Education (MATE) Centre, working in partnership with the Marine Technology Society's ROV Committee, created the MATE ROV competition. Seventeen years later, the competition is stronger than ever, and the student-led teams, faced with real-world problems to solve, must hone their critical thinking, collaboration, entrepreneurial and innovation skills.
This year's MATE ROV competition is in collaboration with the Eastman Foundation and the 'Good for Good' initiative who are hoping to find an ROV and crew that can operate in the freshwater environments of Boone Lake, Tennessee. Specific tasks will include ensuring public safety with regard to the Boone Hydroelectric Dam, maintaining healthy waterways through the monitoring of water quality and preserving history through the recovery of Civil War-era UXO. Before the launch and operations, each team must complete Explorer, Ranger, Navigator and Scout challenges.
The first team from England to qualify for the prestigious MATE ROV competition, Avalon Underwater Robotics, comprises of 17 multidisciplinary students from the Faculty of Engineering. Representing Mechanical Engineering, Automatic Control and Systems Engineering, Electronic and Electrical Engineering, Aerospace, Computer Science and Bio-engineering the team travelled to the USA to participate in a series of challenges designed to test their collective ingenuity. Commenting on the impact of the competition the Avalon Underwater Robotics Team stated,

"The future of this planet depends on us: from climate change to big underwater discoveries, ROVs are shaping the future. Thanks to the tremendous help of MacArtney, we are participating in the international MATE ROV competition. Our innovative designs can act in real-world scenarios and improve thousands of lives. The future is now!"

Supporting the Avalon team is MacArtney UK,

"Supporting young minds to shape the future through innovative design can have a huge impact. MacArtney has always valued innovation and collaboration as cornerstones of our business. The scope and versatility of our product lines can have a far-reaching impact, and we are happy to support the Avalon team in their endeavour to seize the day and look to the future."

The MacArtney Group work across the globe to support ocean space institutes and industries, providing innovative integrated systems and custom solutions.

More information about the MATE ROV competition