The MacArtney Group delivers 6 4200-FS side scan sonar systems
The MacArtney Group has during the winter and early spring delivered 6 EdgeTech 4200-FS side scan sonar systems.
3 complete 300/600 kHz systems plus spares and one spare tow fish has been delivered to The Royal Danish Administration of Navigation & Hydrography. This order also included 3 x 300 meter tow cable.
One 4200 side scan system was sold to Geoconsult A/S in Norway for ROV installation and another AUV type 4200 system was delivered to Noordhoek, Holland, in connection with their purchase of 2 FOCUS-2 ROTV systems.
The last system was delivered to GSI (Geological Survey of Ireland) and this order also included a Cormac Stainless Steel MK II winch with tow cable.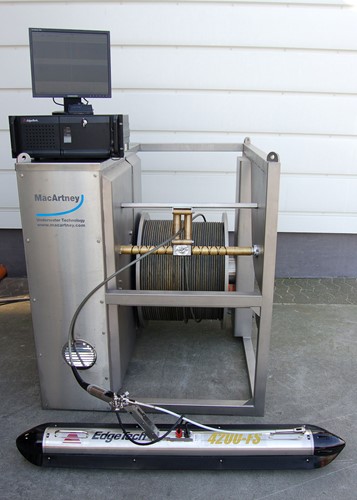 System delivered to GSI comprising Cormac SS MK II winch and 4200-FS side scan sonar system.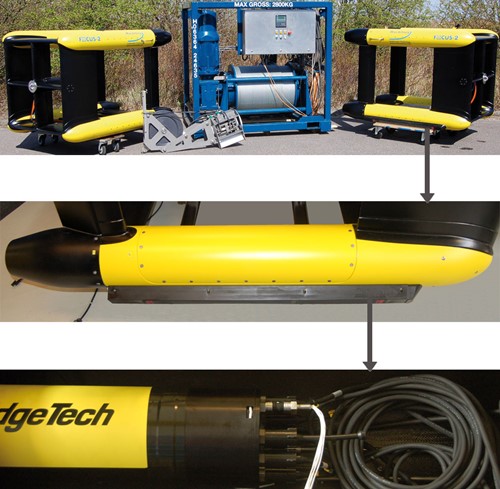 System delivered to Noordhoek comprising AUV type 4200-FS side scan sonar built into a FOCUS-2 ROTV system