Okeanus set to represent MacArtney in offshore Brazil
The MacArtney Group is pleased to announce the signing of a representative agreement with Okeanus Ltda. to function as the official representative of MacArtney underwater technology products on the Brazilian market. Following similar deals signed with companies Cledirsa (Uruguay) and Alakaluf (Chile), the agreement with Okeanus marks the third South American strengthening of the global MacArtney representative network within the scope of just six months.

Okeanus Ltda.
Okeanus
Founded by marine scientist Laura Azevedo and her father in 2007, Okeanus is a technical consulting company offering products, services and sales representation in the field of oceanography, hydrology, meteorology and environmental monitoring. The Okeanus HQ islocated on the Copacabana in Rio de Janeiro where day-to-day operations are overseen by Sales Manager, Carolina Azevedo.
Supported by good office, warehouse and tooling facilities, Okeanus is able toprovide installation, maintenance andtechnical supportforall products andservices offered. Beyond representing MacArtney, Okeanus also supports the offerings of other renowned industry operators such as Sequoia and WET Labs.
A win-win partnership
The story of MacArtney and Okeanus joining forces on the Brazilian market is also the story of meaningful strategic focus, vast potential and mutual benefits.
First of all, Okeanus will gain access to the entire portfolio of MacArtney products and systems, from subsea connectors and cables, through underwater telemetry and cameras to marine winch and handling systems. This marks a significant strengthening of the company's ability to quote large scale projects and provide integrated solutions. According to Laura Azevedo "the MacArtney range of solutions is a perfect match for as well our customers as our market". The optimism is shared by MacArtney Sales and Marketing Director, Marco MacArtney, who states that "Okeanus is already very successful in selling sensors and instruments to Brazilian offshore energy and ocean science clients - also the company is very visible and active when it comes to local industry events. I am confident that these tendencies will pick up even further pace through the partnership with MacArtney."
Connecting to subsea potential
As further testimony to the good reputation that Okeanus enjoys with the Brazilian oil and gas industry, the company holds a status as 'registered supplier' with Petronect (Petrobras pre-approved supplier). Within this context, MacArtney is keen to promote its diverse range of high quality offerings to this high-potential market, hereunder the TrustLink and TrustLink API ranges of subsea connectivity solutions for use in harsh and strictly regulated applications and environments.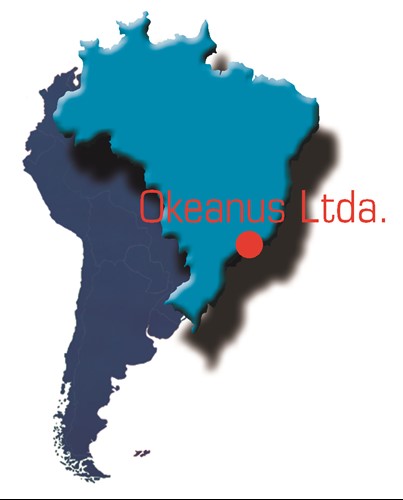 The Okeanus HQ is located in Copacabana, Rio de Janeiro