New authorised service centre agreement will benefit all continental European EdgeTech customers
The MacArtney Underwater Technology Group is delighted to announce that MacArtney A/S in Denmark is now an authorised service centre. Service and repair of EdgeTech equipment can now be performed in continental Europe, making servicing, repair and spare parts delivery faster and more cost-efficient.
New agreement makes repairing and servicing of EdgeTech equipment faster and easier
Sending equipment from continental Europe to the USA can be a timely and sometimes costly affair. Transport time increases overall servicing or repair time, or makes for longer lead times on spare parts.
The new servicing agreement between EdgeTech and the MacArtney Underwater Technology Group means that repairs and servicing can now be carried out in Denmark, making work on EdgeTech equipment more convenient and cost-efficient as customers benefit from shorter transportation times and lower freight costs. MacArtney Denmark will also stock a complete range of spare parts for fast delivery from January 2009.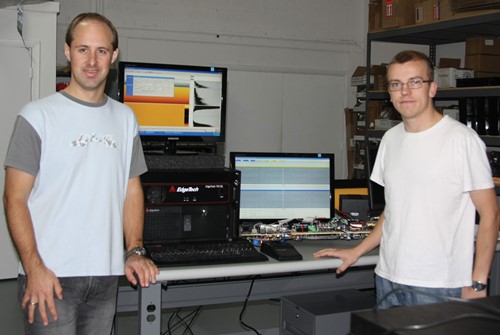 Fully trained in EdgeTech equipment for total quality assurance
Servicing and repair in Denmark are performed to the same high standard as in the US and two MacArtney engineers have been thoroughly trained by EdgeTech to ensure they have the necessary skills and expertise. One of the trained MacArtney engineers also has operational experience with EdgeTech equipment.
Existing relationship made closer
MacArtney has been working closely with EdgeTech since 2001 before signing the Authorised Service Centre Agreement in October 2008 and has extensive experience in the supply and after sales service of EdgeTech equipment.
First repair order already received
The first repair order has already been received and MacArtney is stocked with spare parts ready to service continental European EdgeTech customers.