MacArtney to distribute LISST instruments in Scandinavia
MacArtney is pleased to announce the entry of an exclusive representative agreement with Seattle based oceanographic instrument manufacturer, Sequoia Scientific Inc., to distribute the full range of LISST laser particle sizers and other Sequoia products in Denmark, Norway, Sweden, Finland and Iceland.
LISST
For two decades, Sequoia has held the position as the world's only manufacturer of portable, field, and submersible laser particle sizers. The company is primarily renowned for its LISST product range, which boast an extensive track record of use for environmental monitoring, industrial, and scientific applications across the globe.
The unique submersible LISST laser particle sizers help engineers, scientists, and monitoring agencies to reliably measure the concentration and size of sediment, plankton and oil droplets in any water body. Likewise, for a wide range of industrial applications, from hydropower turbine monitoring to optimisation of drilling operations, portable and industrial LISST models will get the job done.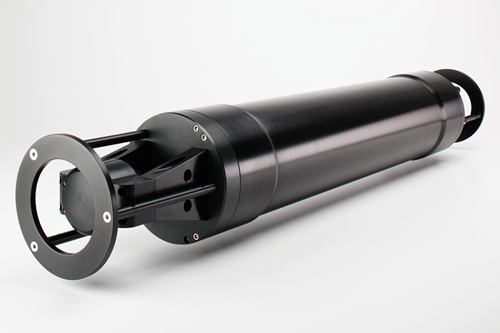 Sequoia LISST 100X
Scandinavian LISST potential
With group headquarters in Esbjerg, Denmark, and Norwegian operations located in Stavanger, Norway, MacArtney is well geared for supplying LISST solutions to major North Sea and Norwegian Continental Shelf based offshore oil, gas and renewable energy operators.
Furthermore, empowered by expert ocean science staff, MacArtney is looking to harness the vast potential of supplying LISST solutions to Scandinavian and Icelandic science institutes, authorities, applications and projects. What is more, MacArtney is confident that LISST products will provide a welcome addition to the toolkit of Scandinavian hydroelectric power plant operators.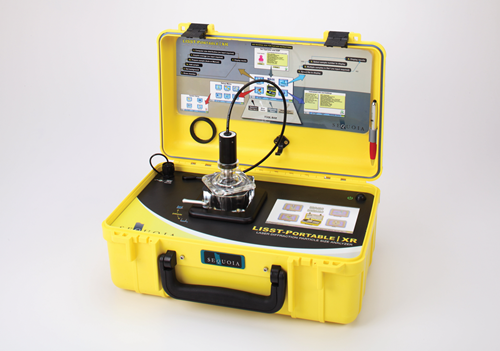 Sequoia LISST PortableXR
A match made underwater
In essence, the match between MacArtney and Sequoia promises to deliver excellent results and mutual benefits. While MacArtney seeks to extend its range of marine scientific instruments, Sequoia benefits from MacArtney's extensive experience and track record as underwater technology solutions integrator. For instance, MacArtney's NEXUS telemetry technology allows LISSTs to be integrated with other sensors and instrument types on e.g. a CTD system.
Through MacArtney Group company, MBT GmbH, the two companies have already been working together on the German market for more than 10 years. Furthermore, MacArtney has in-house LISST expertise in the shape of System Sales Manager, Ole Aarup Mikkelsen, who worked six years with Sequoia prior to joining MacArtney.
In October 2014, Sequoia, MacArtney and University of Copenhagen will team up to organise the fourth edition of Particles in Europe (PiE) - a bi-annual conference focusing on particles in the aquatic environment.