MacArtney sells its first LISST to DNV
Det Norske Veritas (DNV) has recently taken delivery of a LISST-Deep laser particle sizer to be applied for oil, gas and mining industry related monitoring. This unique in-situ capable instrument was procured through MacArtney Underwater Technology and marks the first LISST sale by the company in its newly minted role as exclusive representative of Sequoia Scientific's LISST products in Denmark, Norway, Sweden, Finland and Iceland. The LISST-Deep for DNV was delivered as a complete turn-key solution with external battery package and on-site training.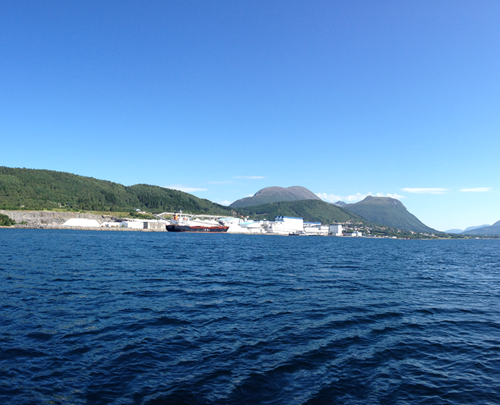 A limestone quarry at the shore of a Norwegian fjord. With the LISST-Deep, DNV is better enabled to monitor the ecological effects of such mining activities on the marine environment.
Monitoring the ecological effects of mine tailing distribution and flocculation
In the hands of DNV, the LISST-Deep will initially be deployed to monitor the ecological effects related to the deposition of tailings into the marine environment (deep sea tailing in fjords in Norway).
One topic with special interest is related to natural flocculation and the fate of particles when entering a fjord. While large particle will settle first, finer particles will drift with the current and spend longer time settling and can therefore be spread across multiple kilometres. It is a well know fact that these finer particles hold a substantial potential as a carrier of mining industry related pollution as e.g. heavy metals can settle on the particle surface and be carried afar from the emission outlet.
In additional to gravity and current distribution, fine particles will form flocs that will affect and change the particle distribution. DNV knows that this flocculation behavior is important for the distribution of the tailings, but requires more information on what will happened with the distribution of tailings in relation to particle size from the source point and out in the fjord environment, hereunder measuring the difference in particle size and concentration throughout the fjord. The LISST-Deep is highly suitable for this purpose and holds a proven track record of deployment for similar applications, hereunder the measurement of mining refuse particles in the Columbia River in the US.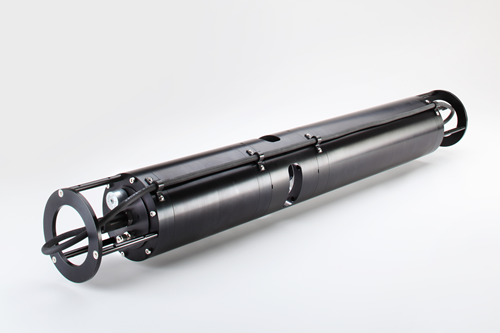 The LISST-Deep
The LISST-Deep
Able to obtain in-situ measurements of particle size, distribution, optical transmission and the optical volume scattering function at depths down to 3,000 meters, the LISST-Deep is an industry unique and highly versatile instrument with several scientific and environmental monitoring applications.
Using a red 670 nm diode laser and a custom silicon detector, small-angle scattering from suspended particles is sensed at 32 specific log-spaced angle and ranges. This primary measurement is post-processed to obtain sediment size distribution, volume concentration, optical transmission and VSF.
The LISST-Deep is best known for its role after the Deepwater Horizon accident in April 2010, where it was deployed to detect oil droplets and their size in the deep waters of the Gulf of Mexico.