MacArtney's LUXUS PUR Range Lights the Way for Offshore Wind Farm Installations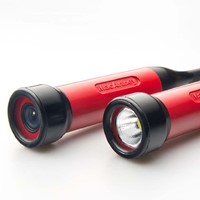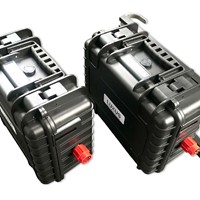 MacArtney LUXUS PUR range of camera and LED lights are lighting the way for offshore wind farm installations in the North Sea.
Early this year MacArtney Benelux accepted a large LUXUS PUR order for customised wireless camera and LED light systems. To be utilised for the guidance and inspection of J-tube cage installation onto monopiles for Offshore Substations.
The LUXUS PUR camera and LED lights help to wirelessly guide the installation of the J-Tube cage onto the monopile using a battery-powered control box mounted atop the installation frame. Images are then transmitted to the control room aboard the vessel via a WIFI antenna connected to the control box installed on the installation frame. The WIFI connection features auto-connect and low-latency.
Supplying a full camera and lights scope for this project MacArtney included:
24 LUXUS PUR Cameras
24 LUXUS PUR LEDs
8 Cable systems
WIFI control boxes
Rechargeable battery pack
Providing a reliable and cost-effective solution, the LUXUS PUR range, is ideal for underwater operations. The light-sensitive cameras have a fixed focal length and a choice of lenses that can be customised to suit clients' specific needs. The camera housing made from PUR (polyurethane) and equipped with PMMA (polymethylmethacrylate) lenses has a depth rating of 200 metres.
Featuring a lightweight and compact design, the application of this range includes general underwater inspection, ROV system support, to winch and deck monitoring.
Commenting on the LUXUS PUR range, Sales Manager for MacArtney Benelux, Jeroen Vercruysse remarks,
"The LUXUS PUR range is an obvious choice in this type of installation process. The cost-effectiveness of the LUXUS range paired with its lightweight and compact design ensures quick and well-controlled offshore installation processes. Together with a specially engineered control system, tailored to the customers' needs, a complete wireless and cost-effective video system can be supplied."
The LUXUS PUR range, launched in 2017, has proved a versatile and reliable tool for the support of offshore wind farm installations and the vital work that takes place beneath the surface to provide more environmentally friendly energy. MacArtney continually revises and develops product lines to provide efficient and robust tools to ocean space industries.