MacArtney recruits new Senior Sales Manager within connectivity for their UK operation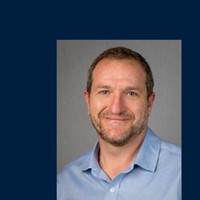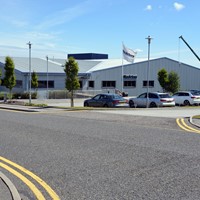 MacArtney, the leading supplier of underwater technology, has recruited Paul Anthony as Senior Sales Manager – Connectivity, based in the South of the UK, effective 20 December 2021.
Paul brings a long and successful track record to MacArtney, most recently including senior positions at Teledyne, and is a highly regarded specialist in connectivity.
He is a qualified engineer, enabling him to bring a very high degree of technical detail to his dealings with customers. He has spent the last 30 years working in industrial markets, including oil and gas and elastomers. Such a background means he can discuss the technical aspects of connectors and ancillary applications on the same level as the customer and in considerable depth.
Paul joins MacArtney as Senior Sales Manager – Connectivity, a role combining sales and business development, marrying his own experience and network of contacts with MacArtney's renowned flexibility within connectivity.
"I was attracted by the agility of MacArtney, a facet of their culture I believe is the secret of their success. And the fact that I come from an engineering background myself means that I bring hands-on experience the customers can relate to. MacArtney has a fantastic reputation in the industry for innovation and flexibility."

A major step
Phil Middleton, Managing Director of MacArtney UK, says that MacArtney is keen to enhance its interface with adjacent markets to fulfil the company's strategic targets and broaden its horizons. Recruiting someone of Paul's calibre with such in-depth knowledge of connectors is a significant step in that direction:
"I feel it speaks volumes about the MacArtney brand and where we are as a business in the UK just now that we have been able to attract a person of Paul's calibre to join our group. I'm excited about learning from and working with Paul to strategically grow our market share within connectivity",
says Middleton.

Best Managed Companies Award
The move to expand dealings with adjacent markets reflects MacArtney's overall approach and growing confidence. The company became the first to win Deloitte's 'Best Managed Companies Award' two years in a row this year.
The award, the recruitment of Paul Anthony, coupled with recent new product launches and sales successes, concludes a successful year for MacArtney.