MacArtney Norway officially opens purpose built facility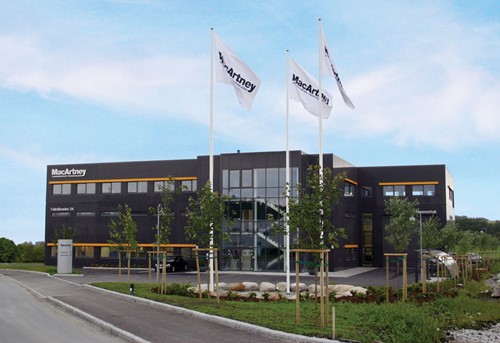 The MacArtney Group's longest established subsidiary, MacArtney Norge in Stavanager, Norway, has officially opened its doors to their newly completed, purposed built building.
At 2500m2, more than double the size of their previous base, the new facility houses servicing areas, workshops and office space.
A number of new services have been added to the MacArtney Norge portfolio, including a new pressure tank and test pool. Lease services have been greatly extended and a large workshop purpose has been built for electronics and fibre optics and for the servicing of fibre optic and electrical slip rings.
Warehouse space has also been greatly increased and the MacArtney Norge site now has a wide range of equipment available from stock.
The official opening on the 3rd of November was attended by customers, suppliers and representatives from the entire global MacArtney group.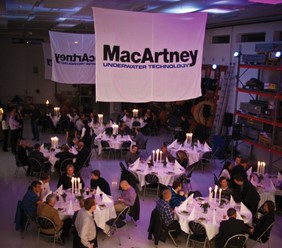 The official dinner, held in the large warehouse, was a generous mixture of formal and informal with speeches held by MacArtney Norge Director, Anders Andersen, and by owner and co-founder, Winnie MacArtney followed by light hearted entertainment from stand-up comedian, Kristian Arntsen.
MacArtney Norway offers
Cable moulding and encapsulation
Electrical and optical connectors
Cables and terminations
Winch and handling systems
Electrical and optical slip rings
Cameras and lights
Sonar systems and acoustics
Multiplexer and control systems
Engineering and services
ROV and ROTV systems
Lease pool