MacArtney & Moog Focal boost sales of Electrical Slip Rings and Fibre Optic Rotary Joints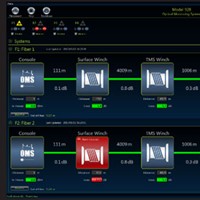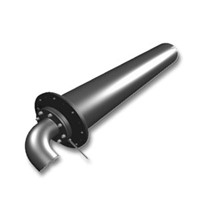 MacArtney with longtime partners Moog Focal has recently completed the sale of ten Electrical Slip Rings and Fibre Optic Rotary Joints for use within key marine industries.
Supplying global companies within the Oil & Gas and Civil Engineering sectors Moog Focal and MacArtney have manufactured and installed a record number of custom made Electrical Slip Rings and Fibre Optic Rotary Joints along with diagnostic boards and multiplexers.
Moog Focal and MacArtney share a long partnership, manufacturing and selling Electrical Slip Rings and FORJs for use in a diverse range of applications and the harshest of maritime environments since the 1980s.
The sales, completed in December 2018, will see these Electrical Slip Rings and FORJs utilised by cable installation experts on umbilical winches for work class ROVs and trenchers aboard vessels completing cable burial and offshore pipeline installations across the globe.
Specialising in custom Electrical Slip Rings and FORJs MacArtney and Moog Focal work together to successfully integrate and install these custom products into a customer's existing systems offering a versatile and flexible approach that ensures a fit-for-purpose application.
With the Electrical Slip Rings and FORJs the diagnostic board and multiplexer utilises the Moog Focal Optical Monitoring System and provides a link between seabed and surface. The OMS can log and display data from the multiplexers and slip ring sensors, acting as a central hub for monitoring the condition of the entire communication system. This seamless integration of diagnostics simplifies further analysis and data processing and is available with all Electrical Slip Rings and FORJs. As Managing Director of MacArtney Benelux BV, Ron Voerman states,
"Due to the OMS we can now continually monitor how the optical telemetry link between the control unit and the ROV is performing, meaning that predictive maintenance can be done in a much more effective way and extend the lifespan of the slip ring and other components significantly."
The evolution of Electrical Slip Rings and FORJs has seen this product grow in technical expertise and capacity over the decades. The average lifespan of the Electrical Slip Ring is now extensive and MacArtney can offer timely and cost-effective slip ring repairs from designated workshops across the globe.