MacArtney finalist for two international renewable energy awards
MacArtney was voted finalists in two categories in the 2011 Tidal Awards for their pioneering work in the design and supply of cable connector solutions for the tidal energy market.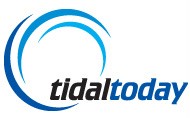 The Annual Tidal Awards at the International Tidal Energy Summit are billed to recognise tidal energy pioneers. They are awarded to companies who excel in realising tidal energy capture projects by bringing to life real products and real advances in tidal energy.
MacArtney Underwater Technology was nominated for two awards and voted finalists for Tidal Energy Engineering Firm of the Year and for Tidal Energy Technology Supplier of the Year. These two awards recognise companies that have best engineered and developed components or structures for the tidal energy sector and which have been the best at supplying to the tidal industry, providing both benefits and positive outcomes to their clients.
Cable connector solutions for tidal energy
Tidal energy capture often requires dry or wet mate hybrid connection to the export cable. MacArtney has developed both types of solutions, designed to have a long life in very harsh environments. These tough environments often mean that connections have to be completed quickly – often the window is between just 30 and 60 minutes. MacArtney's dry mate solution is relatively simple to connect and disconnect and does not require moulding on the deck of a surface vessel. The wet mate solution has been designed up to a power level of 11kV in 3 phases and with fibre optics. This 11 kV hybrid wet mate connector system, undergoing rigorous sea trials, is designed to be grid compatible and will be available for future TEC arrays.
A need for reliable infrastructure solutions
Renewable energy is a relatively new industry and much of the technology developed to capture offshore energy is still in its testing phase. Having infrastructure, systems and know how based on solid experience can be critical for the success of a project. MacArtney's solutions and engineering advice for the renewable energy market have combined solutions tried and tested in the offshore oil and gas sector, sound engineering advice and innovative design and development.
The winners were announced at the Tidal Today's Awards Ceremony 2011 at the 5th International Tidal and Wave Conference and Awards 2011 event at the Victoria Park Plaza Hotel in London on the 21st to 23rd of November. Mojo Maritime Ltd. was voted Tidal Energy Engineering Firm 2011 and winner of the Tidal Energy Technology Supplier of the Year was Bauer. Congratulations to Mojo Maritime Ltd and to Bauer.