MacArtney Completes LARS Delivery for Fifth Ocean Research Vessel to Asia Pacific Operations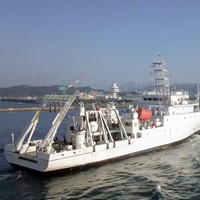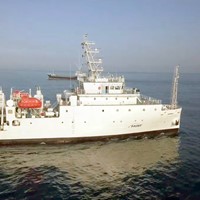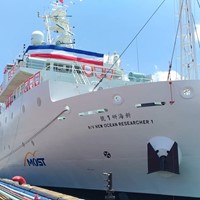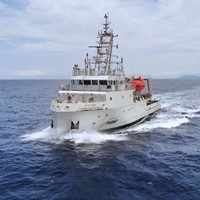 MacArtney has successfully completed its order of a launch and recovery (LARS) system for end-user Taiwan National University, marking the fifth Ocean Research Vessel (ORV) in the Asia Pacific region to date.
MacArtney Asia Pacific has provided the full launch and recovery system solution for the new vessel R/V New Ocean Researcher 1 (ORV 1), including slip rings, cables and docking heads. With the successful completion of the 1,000 GT (gross tonnage) research vessel on 21 July 2020, MacArtney can add another milestone to its credentials.
Behind ORV 1 is the CSBC Corporation, which built the ship for end-user Taiwan National University. CSBC, owning two shipyards, is the largest shipbuilding company in Taiwan. Now that ORV 1 has passed its Sea Acceptance Test (SAT) with flying colours, researchers from the country's national university can reap the benefits of a highly advanced level of technology that includes no less than three MacArtney MERMAC LARS systems.

Not problems, but challenges
Naturally, a project of this scale was not without obstacles, but MacArtney's experienced engineers and technicians took these in their stride. Speaking at the handover ceremony, the positive mindset of the MacArtney Group was highlighted by the director of the outfitting factory, Mr Liang Hong-yu:
"Of course, we encountered difficult situations and problems. Whenever this happened, I think of what a Danish engineer, Steen, said to me – "Not a problem, always a challenge." In the process of commissioning, he used this sentence to encourage me – to make me face the challenge with a positive attitude, and I remember it clearly even now."

The full scope of supply for the launch and recovery system aboard ORV 1 comprises:
One MERMAC stern A-frame (15 metres)
Two MERMAC side A-frames
Wireless remote control foldable boom crane with 10-tonne capacity and active heave compensation
Hydraulic power units for A-frame and crane
MERMAC storage and traction winch with 6,000 metres of ready spooled stainless steel wire, wireless remote control and constant tension technology
MERMAC CTD (Conductivity, Temperature, Depth) winch, including 6,000 metres of armoured coaxial cable and slip rings
Portable MERMAC winch with 4,500 metres of hybrid instrumentation cabling, slip ring and spare cable


Commenting on the successful outcome of the project, MacArtney's Managing Director of Asia Pacific Operations, Steen Frejo, states:
"We are pleased to have completed this project to the satisfaction of our customer, CSBC, and of being able to assist the National Taiwan University with advanced, high-quality winch and handling systems to support their research missions in the years to come."
The new research vessel cements MacArtney's close working relationship with the CSBC Corporation, following on from the development of ORV 2 and ORV 3, launched in November 2019. Management of ORV 1 is now handed over to Taiwan National University. 
Pictures: R/V New Ocean Researcher 1, 2 & 3 and the official hand-over ceremony for R/V Ocean Researcher 1.