MacArtney appoints a new System Sales Manager to strengthen sales in Australasia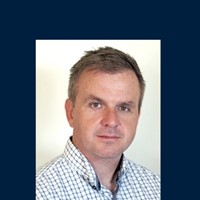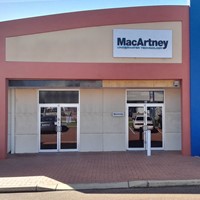 MacArtney, the leading supplier of underwater technology, has recruited Daniel Malone as System Sales Manager, based Perth WA, effective 1st December 2021.
Daniel brings a great deal of technical knowledge to our team in Asia and Australia, having comprehensive knowledge and hands-on experience in the Oil and Gas industry, specialising in geophysical surveys, seismic data acquisition, ROV and subsea operations. 
Before moving to the commercial Oil and Gas sector, Daniel served in the British Royal Navy as a communication and weapons engineer. Furthermore, he is a qualified engineer, enabling him to bring a very high degree of technical detail to his dealings with customers. 

Multi-skilled engineer with a focus on electronic/electrical engineering fundamentals
Having studied electronics and electrical engineering at Teesside University in the UK, he brings a high level of analytical, problem solving and fault rectification abilities in both the office and remote offshore environments. 
In his new role as System Sales Manager, Daniel Malone will use his interpersonal and systematic skills to tackle the demanding issues that our clients have in Australia and New Zealand. With its geographical remoteness and time difference from Europe, they choose to deploy MacArtney products because of our long history of quality and reliability. 
Daniels's main areas of responsibility will be day-to-day sales of MacArtney's systems product range and looking at areas for growth and expansion into academic and defence markets. 


"I have used their products for many years in challenging and remote environments. I know their product quality and robustness, as well as their after-sales support, so naturally, I jumped at the chance to get on board with MacArtney. I look forward to adding value here in Australia and promoting new business growth", Daniel says.

A bright future
Anthony Gleeson, Managing Director of MacArtney Singapore, is excited to welcome Daniel to the team:


"MacArtney is keen to grow its business in Australasia, and Daniel's background in the Offshore Oil and Gas, Renewables and Defence sectors can only enhance our client experience and help drive the company into new and existing areas and opportunities in the region." 

MacArtney Australia Pty Ltd, established in 2012, represents the commitment of MacArtney Underwater Technology to the challenging underwater technology markets of Oceania. Located in the major offshore city of Perth, the operation provides a local professional presence within the region, supported by the long-established global MacArtney network.
MacArtney Australia offers an increased sales base with access to an extensive stock and capacity, resulting in the fast completion of projects and customer applications.