MacArtney and Alakaluf set sail for Chilean underwater venture
The MacArtney Group is pleased to announce the entry of an exclusive representative agreement with Alakaluf Ltda - a leading marine technology provider based in Chile. The agreement represents another important leg in MacArtney's ongoing thrust to increase its local presence in all South American markets for underwater technology.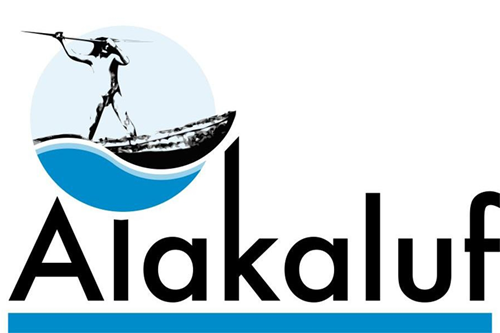 Alakaluf Ltda.
Founded in 1994, in Punta Arenas, by marine biologist and M. Sc. Oceanography Sergio Andrade, Alakaluf Ltda. has achieved extensive expertise in supplying marine scientific and renewable energy solutions for all relevant industries and operators in Chile. Moreover, Alakaluf also supplies solutions for regional oil and gas in the Magellan Strait, underwater mining, coastal tourism, seaports, aquaculture and fisheries applications.
One-stop marine technology
With additional warehouse facilities and offices located in Santiago, Valparaiso and Concepcion, Alakaluf has grown to become a major vendor of marine solutions across Chile. During its existence, Alakaluf has developed several strategic alliances with leading providers of underwater equipment, including WET Labs, Rockland scientific, Sea Bird and many more. Through the agreement with MacArtney, Alakaluf will not only be the regional representative for SubConn® connectors, but also significantly extend its capacity of providing more full-scale solutions all the way from surface to seabed. Specifically, MacArtney winch handling solutions, telemetry and comprehensive connectivity solutions coupled with the multitude of sensor and data acquisition options already offered, will aid to render Alakaluf a true one-stop supplier of marine technology. Meanwhile, MacArtney is bound to benefit from the vast network of contacts and local expertise held by Alakaluf.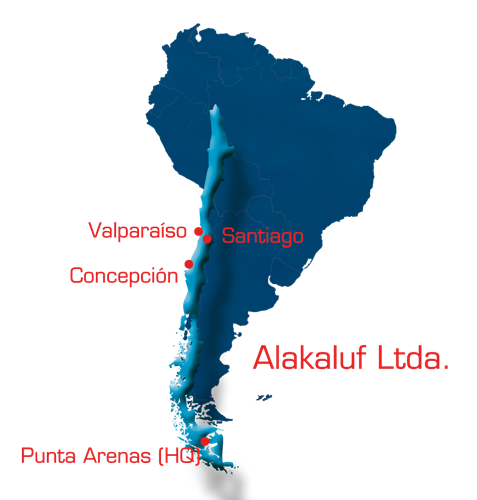 Alakaluf is headquartered in Punta Arenas, however, the company also has locations in Santiago, Concepción and Valparaíso
Tecnologías y Ambiente
Translatable to 'Technology and Environment' - the slogan of Alakaluf grants evidence to the central role that renewable energy technology plays within the company. To promote renewable energy in Chile, Alakaluf has partnered with several leading global developers - especially within the field of tidal energy. "Together - the depletion of fossil energy resources, the advancement of non-conventional marine energy technology and the increase in energy demand from coastal communities and the industry enable a viable increase in the development of renewable projects in Chile" says Alakaluf CEO, Sergio Andrade.
This focus area is hugely interesting to MacArtney, which has participated in several pioneering and industry scale projects with non-conventional marine renewables over the past decade. "With our rugged and advanced GreenLink inline terminations, subsea hubs and general connectivity solutions, we hold the capacity to effectively interconnect several tidal, wave or wind units and safely transfer the harnessed energy back to shore. We are confident, that in close cooperation with Alakaluf and its other partners, we can create great results for- and boost further advancement of - marine renewables in Chile" Says MacArtney Sales and Marketing Director, Marco MacArtney.