MacArtney adds Burton products to underwater connectivity range
The MacArtney Underwater Technology Group is pleased to announce the entering of a distributors agreement with Cooper Interconnect, hereby adding BurtonTM subsea connectors, penetrators and accessories to the MacArtney range of underwater connectivity solutions.

As an official distributor, MacArtney will keep a standing stock of BurtonTM subsea connectors for immediate delivery at several MacArtney locations worldwide. The MacArtney stock of BurtonTM connectors will focus particularly on the 5500 and 6600 series.
According to MacArtney Group CEO Niels Erik Hedeager, "MacArtney is always looking to provide existing and potential customers with an exhaustive selection of reliable underwater connectivity options". Being a high quality product, featuring high pin-counts, BurtonTM subsea connectors are a good addition to existing SubConn®, OptoLink and MacAPI connector solutions available exclusively through MacArtney.
Moreover, Mr. Hedeager emphasises that "MacArtney is looking forward to a long-time partnership with Cooper Interconnect and sees the distributor agreement as a good opportunity to expand MacArtney's scope of support to an even larger share of the market for underwater technology - especially with an eye to equipment operators that currently rely on BurtonTM connectivity solutions".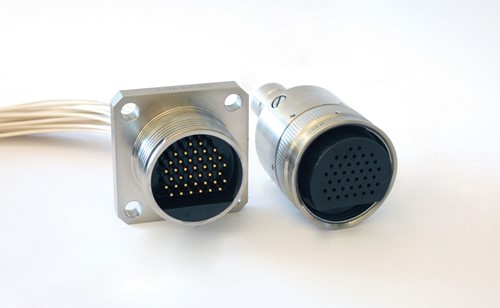 BurtonTM
As part of global connectivity manufacturer Cooper Interconnect (Cooper Industries), the BurtonTM brand holds recognition within the subsea world - offering reliable connectors with for demanding applications. BurtonTM subsea connectors and penetrators are precision manufactured from stainless steel and integrally moulded elastomeric materials and are widely used in all underwater environments.
MacArtney
The MacArtney Underwater Technology Group is a global supplier of underwater technology, specialising in design, manufacture, sales and service of a wide range of systems to offshore operators, surveyors, the renewable energy sector, ocean sciences, security forces and navies across the world.
The company offers an extensive variety of advanced and reliable systems from proven components, cables and connectors, to state-of-the-art integrated packages, including fibre optic telemetry systems and remotely operated towed vehicle systems. All the products supplied are designed and tested to supply high quality, reliable performance in the challenging underwater environment.
MacArtney is a privately owned corporation established in 1978 with group headquarters in Esbjerg (DK). The MacArtney group also has offices in Aberdeen (UK), Stavanger (NO), Rousset (FRA), Rotterdam (NL), Kiel (GER), Houston, Boston, San Diego (US), Victoria (CA), Macaé (BRA), Barbar (BRN), Perth (AUS) and Singapore (SGP).