EurOceanique workshop for faster service in Southern Europe
EurOceanique, part of the MacArtney Underwater Technology Group, has opened a large workshop in Rousset near Aix en Provence in Southern France. This modern and fully equipped workshop offers faster and more convenient mouldings, terminations, spares and repairs for customers in France, Italy, Portugal and Spain.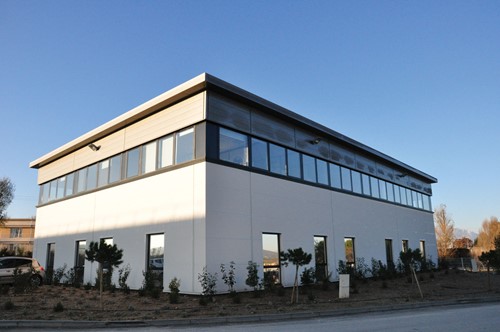 The new premises cover more than 450 m2

New workshop for faster, more customer convenient service
For the first time, EurOceanique is able to offer a full range of moulding, repair and testing services for underwater mouldings and terminations directly from its own workshop in France.
Customers in Southern Europe will benefit from reduced transport time on spare parts and mouldings and faster service. Engineers and technicians will also be available for on-site service at customers' own premises.
"Our new workshop is designed to bring us closer to our customers and make our services even more convenient," explained Managing Director, David Mazzochi. "We are also able to carry more stock of SubConn® connectors and standard underwater cables for immediate delivery. All in all, our customers will benefit from faster, better delivery and service."
First workshop in France is backed by 30 years of expertise
EurOceanique has the immediate benefit of 30 years of experience of underwater mouldings from the MacArtney Underwater Technology Group. Engineers and technicians in the new workshop are highly skilled and have been thoroughly trained to the same high standard as MacArtney is renowned for worldwide.
EurOceanique can now offer local:
• Moulding and repair of subsea cables
• Electrical testing
• Extended stock of SubConn® connectors
• Extensive stock of a broad range of standard MacArtney underwater cables
New contact details:
EurOceanique S.A.
Avenue Olivier PERROY
Les Portes de Rousset - Bât. E
13790 ROUSSET
France
Tel.: +33 (0) 442 394 985
Fax: +33 (0) 442 397 336
mac-fr@macartney.com
www.macartney.com