Seafarmers Conference 2022 (Exhibitor)
| | |
| --- | --- |
| Where: | Nova Scotia, Canada |
| When: | Oct. 11 - Oct. 13, 2022 |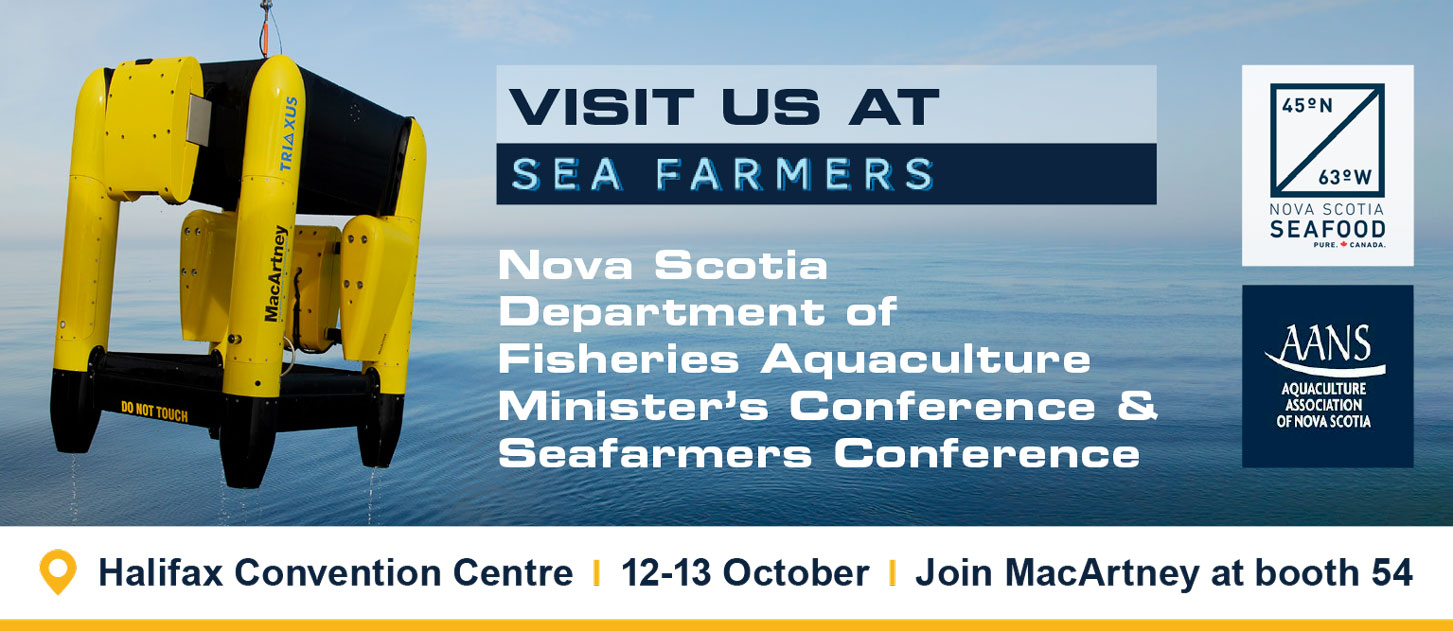 Navigating the Future - Quality and Reliability through innovation.
The Seafarmer's & Minister of Fisheries' joint conference is the largest seafood conference and trade show in Canada! And, we have gone virtual too for double the exposure and more way to participate.
The Aquaculture Association of Nova Scotia has a mission to support the production of quality farmed seafood in the cool, clear waters of Nova Scotia, creating wealth based on a renewable resource.
Meet MacArtney at booth #54
As a provider of underwater technology solutions and systems, this event is essential for us to visit and stay up-to-date on aquaculture and technology and the affiliated sectors. MacArtney is represented by
Andrew D. Palmer, General Manager
Darren E. Penney, Head of Item Sales

What | Conference & Exhibition, 12 – 13 October 2022
Where | Halifax Convention Centre, Halifax - Nova Scotia
About | Sea Farmers