ROTV service programmes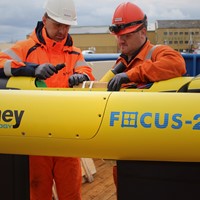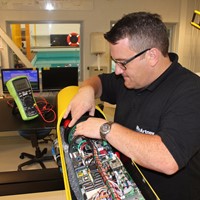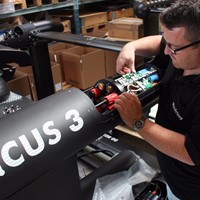 MacArtney offers a range of service programmes that have been designed to minimise costly downtime and ensure optimal performance during system deployment and operation.
The MacArtney ROTV system service programmes apply to both the winch itself and the appurtenant MacArtney ROTV vehicle.
Regardless of the specific programme package chosen, all service programme calls are performed by highly trained and experienced MacArtney technicians, who are happy to meticulously investigate and address all points of concern.
Beyond minimising the likelihood of system breakdowns and providing consistently high performance over the entire system lifespan, a MacArtney service programme is a prudent and safety-conscious step to take by owners and operators. This enables them to fully systematise service and support-related operations which will ensure more time and resources to focus on their core businesses.
Scope of service calls
Service will cover the following procedures:
Complete check-up of wear parts
Check-up for signs of stress on all fastened parts
Known points of concern addressed
Health report on winch and vehicle
Complete hull inspection of vehicle
Packages available
Basic and full service packages.
Places of service
Basic package: On site. However, for optimal vehicle service, a box of wear parts must be purchased and received on site prior to the call. In case of damage to the hull, a further call is required to assemble it upon repair.
Full package: In MacArtney accredited workshop.