EMO Nano-MUX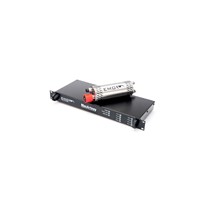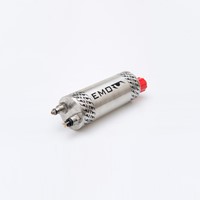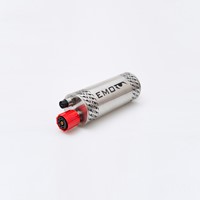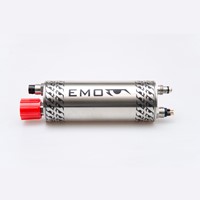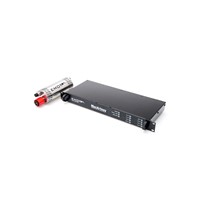 The EMO Nano-MUX has dramatically reduced the subsea form factor offered for video and data conversion to fibre. The nano subsea housing offers the ability to convert high definition video feeds as well as high speed gigabit Ethernet data within the most compact and lightweight form factor available to date.
The standard configuration for the nano mux offers
two high bandwidth primary channels (HD-video or gigabit Ethernet) together with four supporting serial data channels. These additional serial channels can provide control of a camera's pan-and-tilt utility as well as zoom and other lens control functions. Alternatively, the additional serial channels can be used to transmit other
subsea sensor data within the single fibre optic signal.


Features and benefits
Only 2.75" diameter (70 mm)
Only 5 lbs weight in air (2.2 kg)
Rugged design for extreme environmens 
Applications
Remotely operated vehicles (ROVs)
Subsea ocean observatories
Tidal energy installations Security, defence and industrial sensor applications
Pipe/hull inspection robotics
 Options
Fibre redundancy
Optical diagnostics
Power switching