Winch to Fugro Egypt
MacArtney Middle East is delighted to have secured an order for a MASH type hydraulic winch for Fugro in Egypt.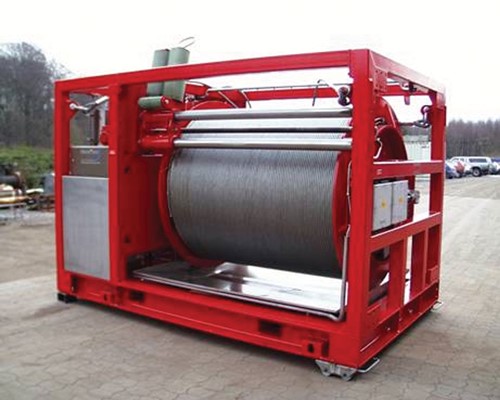 The standard MASH 5000 winch model is adapted to suit Fugro, with a specially sized drum.
The winch, which is based on a standard MacArtney MASH design, will be installed on a working sonar vessel and used to control launch, operation and recovery of sonar equipment. MASH winches are specially designed to handle industry standard large work class ROVs. They are electronically controlled and designed to hold a range of armoured lift umbilicals with a full drum line pull of 15 to 18T.
The MASH 5000 winch will be delivered to Fugro in July 2011.