Space age soldering
In space there can be no weak links and the success of projects is reliant on every component and connection. The European Space Agency, or ESA, has a system of standards and certification that ensures that commercial electronics work for space projects meets the high level needed in space.
Performing soldering to a standard that can satisfy European Space Agency standards requires skill and training. This high standard is also one of our customers can require. At the request of one of our customers, 8 technicians from the MacArtney Group – 5 from headquarters in Denmark and 3 from the UK – were specially trained by Hytek during a week long soldering course in Esbjerg.
Two instructors from Hytek instructed and trained the MacArtney technicians to attain the standards required to meet ESA standards. Soldering work was checked by microscope to ensure total accuracy.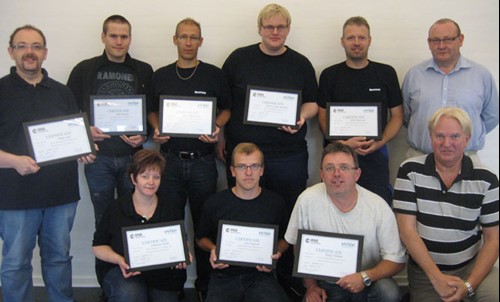 Every MacArtney technician passed the course and MacArtney can now perform soldering certified to stringent space agency standards.