MacArtney Inc. - Gulf of Mexico seeks: Workshop Technician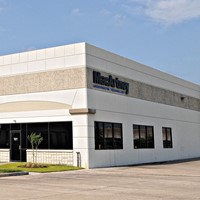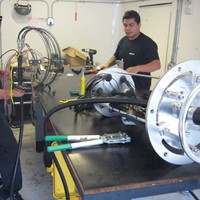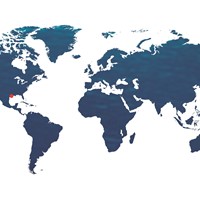 Do you enjoy new challenges? Are you passionate about reaching your goals and working with technical products? If so, then this position might be just the right match for you!
 
POSITION
We are looking for someone that has offshore experience and electric/fiber optic knowledge, for a position in an exciting and international business. The working environment is busy and informal; characterized by the delivery of products and solutions at a high technical level for customers all over the world. You will report directly to our Workshop Manager.

RESPONSIBILITIES
Your overall responsibilities will be mainly as an in-house technician doing repairs, soldering, moulding, and reading and understanding technical drawings. There will be travel activity throughout the year, going offshore.


YOUR PROFILE
You must have a customer service mindset, outstanding analytical and problem-solving skills and be capable of working independently with minimal supervision. You are an experienced Technician with lots of energy and drive – you thrive with variety in tasks throughout a working day. You have excellent communications skills. You have a proactive approach to your tasks, and you are used to working independently. Furthermore, you can prioritize your tasks, and maintain the overview at all times to meet the deadlines.
You have a background profile that includes:
2-3 years of practical experience from a similar position, preferably in an international company
High school diploma. Preferably an associates degree in electrical.
Result-driven with a constant focus on solutions
English at a high level, both written and spoken 
Must be a US citizen or permanent resident of the US


WE OFFER
An exciting position in an international company that is characterized by stable growth and grand ambitions – and which has the means and the will to turn employees' ambitions into reality. We work to a high professional level, from concept to installation, where there is also room for you to develop through independent tasks with matching responsibility.
If you have any questions regarding the position, please contact;
Workshop manager, Carlos Funes at caf@macartney.com +713-266-7575 or 
HR Manager, Francis Peronard fpb@macartney.com or by phone +713-266-7575.
Please send your application to fpb@macartney.com. We look forward to receiving your application.
The position is full-time and located at MacArtney Inc. Gulf of Mexico Operation in Houston, Texas. 
Applications are reviewed and processed on an ongoing basis meaning the vacancy will remain open until a candidate is appointed.
About MacArtney
The MacArtney Group is a global supplier of underwater technology solutions specialising in the design, manufacture, sales and service of a wide range of solutions to onshore industry operators, subsea surveyors, the renewable energy sector, ocean science institutes, maritime civil engineering industries and navies across the world.
MacArtney is a privately owned corporation established in 1978 with group headquarters in Esbjerg (DK). The MacArtney Group also reside in Aberdeen (UK), Stavanger (NO), Mölnlycke (SE), Aix-en-Provence (FR), Bologna (IT), Rotterdam (NL), Kiel (DE), Bremen (DE), Houston, Boston and San Diego (US), Victoria (CA), Dartmouth (CA), Santiago de Chile (CL), Rio de Janeiro (BR), Mumbai (IN/UAE), Perth (AU), Ningbo (CN) and Singapore (SG). Moreover, MacArtney operates an extensive network of 23 representatives and distributors spread across every continent. This way, MacArtney products are available locally - with global 24/7 support.