MacArtney Denmark seeks: Internal Navision Consultant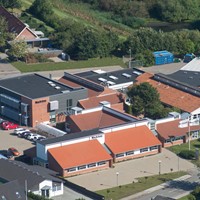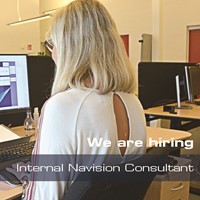 Are you proactive, solution-oriented and service-minded, and would you like to help us work smarter in our ERP system? Are you passionate about delivering Navision solutions of the highest quality? If so, then this position might be just the right match for you!
 
POSITION
We are looking for a candidate who has extensive experience working with various modules in Navision for a position in an exciting and international business, where you get the opportunity to challenge the current setup. You will ensure that MacArtney uses Navision and, later on, Business Central efficiently, and through workflow analysis, secure focus on working smarter in our ERP system. This includes Manufacturing, Warehouse, Sales, Purchase for our companies around the world.
You will be part of an IT/ERP team comprising 5 very competent colleagues. The working environment is busy and informal, characterised by delivering products and solutions at a high technical level for customers worldwide. You will report to our Global IT Manager.


RESPONSIBILITIES
Your overall responsibilities will be preparing Navision workflow analysis and preparation for Business Central. In addition, you will map and perform Navision improvements.
You will team up with Global SCM to improve distribution flow from vendor to end customer. 
To utilise your ERP knowledge, you will participate in internal meetings with colleagues within the team and the rest of the organisation; passing on your expertise is valuable to get the best results for MacArtney.
Areas of responsibility will also include:
Preparing for introducing a worldwide eCommerce concept to our customers and agents
Perform workflow analysis
Facilitation of User sessions/training within Navision
Perform role-based security configuration
Assist users with support through our ticket system 

YOUR PROFILE
You approach your tasks with a focus on opportunities and solutions rather than seeing limitations. 
You are a strong team player with lots of energy and drive. You enjoy challenging the 'as is', and it's done smoothly with your excellent communications skills. You thrive in an informal, busy working environment, where we also value caring for each other. You will build relations with relevant stakeholders, and you are eager to contribute with excellent performance for the best results. You have a proactive approach to your tasks, and you can prioritise your tasks and maintain the overview at all times. You focus on best practice, and you manage to familiarise yourself with the business and proactively help and challenge concerning creating optimal solutions for MacArtney.
You have a background profile that includes:
Extensive experience working with various modules in Navision
Solution-oriented approach and thorough business understanding
Advantageous experience from a similar position
Knowledge of PowerBI would be an advantage but not a requirement
Danish and English at a high level, both written and spoken 
Some travel activity must be expected to our sites around the world.

WE OFFER
An exciting position in an international company characterised by stable growth and grand ambitions – and which has the means and the will to turn employees' ambitions into reality. We work to a high professional level, from concept to installation, where there is also room for you to develop through independent tasks with matching responsibility. 
If you have any questions regarding the position, please contact;
Global IT Manager, Thomas Hvam, at thv@macartney.com or by phone at +45 7613 2012 or 
HR Partner Doris Bundgaard at dbn@macartney.com or by phone at +45 7613 2065.

APPLICATION
We are cooperating with Compass - please apply via this link: https://www.compasshrg.com/da/job/internal-navision-consultant/
The position is full-time and primarily located at MacArtney Headquarters in Hjerting, Esbjerg.
Applications are reviewed and processed on an ongoing basis, meaning the vacancy will remain open until a candidate is appointed.
About MacArtney

The MacArtney Group is a global supplier of underwater technology solutions specialising in the design, manufacture, sales and service of a wide range of solutions to onshore industry operators, subsea surveyors, the renewable energy sector, ocean science institutes, maritime civil engineering industries and navies across the world.
MacArtney is a privately owned corporation established in 1978 with group headquarters in Esbjerg (DK). The MacArtney Group also reside in Aberdeen (UK), Stavanger (NO), Mölnlycke (SE), Aix-en-Provence (FR), Bologna (IT), Rotterdam (NL), Kiel (DE), Bremen (DE), Houston, Boston and San Diego (US), Victoria (CA), Dartmouth (CA), Santiago de Chile (CL), Rio de Janeiro (BR), Mumbai (IN/UAE), Perth (AU), Ningbo (CN) and Singapore (SG). Moreover, MacArtney operates an extensive network of 23 representatives and distributors spread across every continent. This way, MacArtney products are available locally - with global 24/7 support.